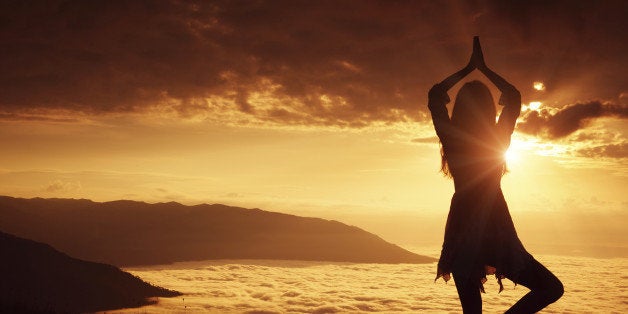 "Be the change you want to be. Design the life you want to experience."
Tiffany Mason's favourite quote speaks volumes.
As I sit here at 4:48 a.m. in the morning in Melbourne, Australia, my mind wanders back to when the lifestyle design expert for the modern working woman first contacted me.
The dead silence of the house is interrupted only by the sound of me keying away. Tap... Tap... Tap.
The memory of reading Tiffany's initial message is etched into my brain. These days, I receive quite a few email invitations to share my thoughts on various topics. I don't respond to them all. For "some reason," I responded to Tiffany.
Fast-forward a few months and I can't help but think the universe has a way of connecting us with the people we need to be surrounded by at our current phase in life.
Since first connecting with Tiffany, I've left my job, started my own freelance writing business and embarked on a whole new journey.
Tiffany's passion to empower women of all ages and backgrounds to overcome their challenges is infectious. Her commitment to educate women about how to begin designing a meaningful life was what drew me to her all those months back.
So when she released her book, The Power of Adversity: A Guide to Finding Your Greatest Gift in Life, it was immediately on my must-read list.
I read it in the space of a few weeks... On the tram (we have trams here in Melbourne)... Waiting for the tram... When I couldn't sleep.
The book begins with a personal message from Tiffany:
Where are you heading in life?
A simple question that immediately plunges my mind into chaos... A good chaos that I can read, take in and ponder while reading.
Tiffany's story is raw and emotional as she peels back the layers of her past, revealing how she was abused by an older man at the age of 18.
It's uncomfortable to read (as it should be). Even sadder is the revelation she found little support in the way of family and friends.
What is most remarkable though is how while on the brink of losing everything and suffering from an emotional and physical meltdown, she found her 'inner spark.'
The spark that drove her to accept her past, gain wisdom and design her future.
The Power of Adversity is divided into those three parts and sees Tiffany sharing her insights as to how we can all change our lives for the better.
While I have never been through anything like what Tiffany shares so openly and honestly here, like everyone who's lived long enough, I have experienced adversity.
Times when I felt alone... When it all seemed hard... When I wanted to give up...
"Experience is not what happens to you; it's what you do with what happens to you" - Aldous Huxley.
From its teachings as to how to live in alignment, to its tips about behavior (always maintaining eye contact with people. Something as simple as not being able to do this has landed me in a heap of trouble in the past) and its challenges in the way of tasks and activities to complete along the way, The Power of Adversity is a confronting but rewarding read.
And a great tip I've taken onboard already is making use of time. Instead of sitting idle on a tram for over an hour listening to music or staring out the window, I've started listening to podcasts (a big shout out to both Keith Keller and Amy Porterfield -- love their work!).
The book ends as it begins. With a simple question: Where are you heading in life?
Calling all HuffPost superfans!
Sign up for membership to become a founding member and help shape HuffPost's next chapter