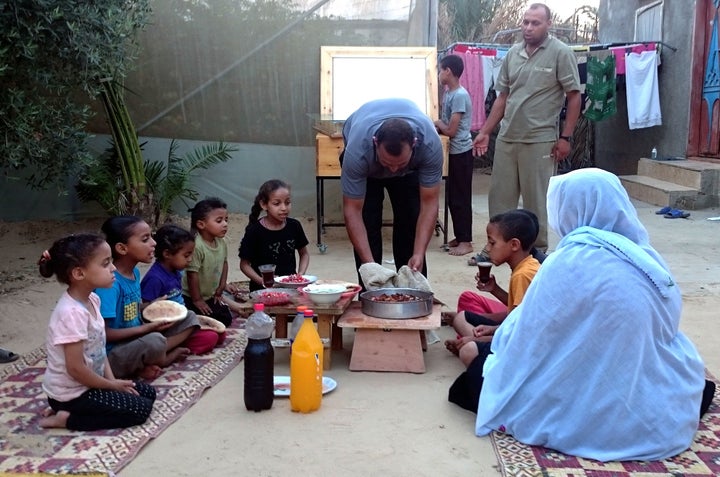 In a few days we will be ringing in Ramadan, when millions around the globe will fast with the hope of purifying their hearts and souls. For many, this is the month of charity and good deeds. People are supposed to be kinder to each other and be a little bit more understanding. It's the month when many take on the challenge of tackling their bad habits, from smoking to swearing. But perhaps most importantly, it's the season of solidarity with those less fortunate.
During Ramadan, you never pray alone and you certainly are not supposed to break bread by yourself. People put aside their grievances and grudges to stand together.
I started fasting at the age of seven. As a little boy, it was exciting to see all of my family under one roof, elbowing each other, trying to get more of that popular dish before it ran out. Mom and Dad always made sure we had enough food, and then we would pray and rush to the nearest TV to watch our favorite prank shows or dramas (hey, I have five sisters). We would stuff ourselves with jams, cheeses, dried fruits—anything sweet that was within reach. Some stores and restaurants would even open their doors at crazy hours to cater to our special Ramadan schedules.
You can imagine how different it was for me to experience my first Ramadan in the US as a lone student in the Rocky Mountains. It took a lot of adjusting, but it turned out well, thanks to friendly people on campus who made sure to make the few Muslims feel welcome.
I like that most about this holy month: people come together and feel a sense of unity. They look around to lend a helping hand to those who need it. During Ramadan, the poor sometimes find food on their tables thanks to a mysterious neighbor who sent a plate from their own kitchen.
This is the month when caring folks go the extra mile and shower their surroundings with love, charity and blessings. Broken families come together, employers take it easy on their employees, and schools cut the little ones a break. And of course, this is when organizations like ANERA, where I work, step up efforts to offer relief and aid to those who need it most.
In a place like Akkar, Lebanon where thousands of middle-class Syrian families have taken refuge, our staff are on the field every day working to provide basic services. So many of these refugee families had never worried about food, water, electricity or shelter. But now they find themselves forced to cope with misfortune from a brutal civil war that has yet to let up. Their dignity is important to our staff and our donors alike.
While most companies cut back on their business hours for Ramadan, our staff actually log more hours during this month due to the high demand on services and interest in our work.
All too often, refugees do not have safety or food security. They are strangers in a strange land with few resources. The month of Ramadan shows them that they are strangers no more, and that people hear their plight and are offering them support and love.
This Ramadan, show refugees you stand in #RamadanSolidarity by helping them celebrate with peace and security. We're all part of a common humanity, after all.
Related
Popular in the Community