Who wants to fight crowds on Black Friday when you can shop in your jammies on Cyber Monday?
Black Friday sales actually fell more than $1 billion in 2015, while online sales are growing every year. It's not that people aren't buying. Many just prefer to stay home and fill their virtual shopping carts instead.
Amazon is one of the Kings of online holiday shopping (along with Alibaba, eBay and WalMart). One of the reasons is that Amazon excels at giving customers exactly what they want. Not only can they find almost everything on their list for a decent price, but they know it will be delivered without hassle. Plus, Amazon personalizes everyone's homepage with recommendations you're probably interested in.
Basically, Amazon is an online shopper's dream come true.
But, that doesn't mean your tiny eStore can't compete. That doesn't mean you can't have an amazing holiday season and increase your profits. It just means you have to be ready to battle the King for your sliver of the holiday sales.
Ship for Free
Free shipping is one of the biggest thing Amazon gets right. While we don't know exactly how many Amazon Prime members there are (it's estimated at 54 million U.S. members), every single one of those members gets free shipping. And guess who will they turn to during the holiday season?
There are many ways to offer free shipping. You can offer to ship for free on any order over $50. Or you can offer it as a coupon code for your mailing list, as these are the people who are most likely to buy from you. The bottom line is that consumers search for free shipping during the holidays and will turn their backs on eStores that don't offer that bonus. So give the people what they want.

Make It Easy with One-Click Buttons
Amazon has it's famous one 1-click option to buy a product instantly. They also recently unveiled their Dash Button which offers consumers a physical button to push when they are running low on their favorite brands. You simply press a button and it arrives at your home.

Amazon customers want a fast, easy, and simple buying experience. So choose an eCommerce service that offers your customers a quick buying option instead of a lengthy checkout process. Kristen Runvik, from the eCommerce platform Selz, explains that adding a buy now button is a "no brainer, but can sometimes be so obvious that it's looked over. Even if you redirect your audience to your free Selz store, embedding a buy it now button or widget to a blog post or standalone sales page can increase your sales."
Add a "Buy It Now" button: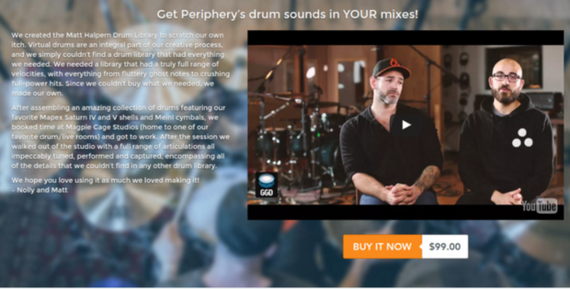 Offer Something Unique
You can't possibly compete with Amazon in a head to head battle. But that doesn't mean you can't compete on a different level. Instead of trying to be like Amazon, try to lure customers into your shop by offering something unique. Something special that you can't find on Amazon.
The Animal Rescue Site, from GreaterGood, offers a wide variety of clothing and household items. Some items are buy one/give one and some give a percentage of each sale to help animals in need. Amazon, while awesome and brilliant, doesn't offer these types of products that give back to a cause consumers care about. This type of store offers something Amazon doesn't.
And that's a very, very strong appeal to many consumers.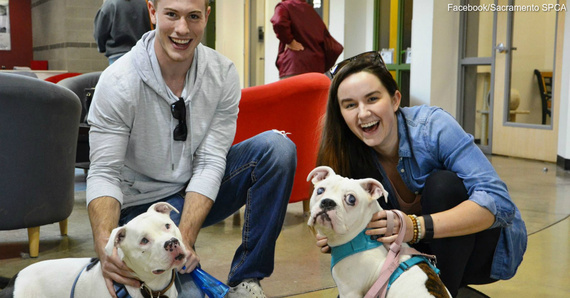 You don't need to support a social cause (although that's a good place to start differentiating yourself from corporations). You could create one-of-a-kind products or services not found anywhere else. Or partner with another business for additional savings or share cool how-to videos on how to use the products. Just be creative because the options are endless.
Stand Out from the Crowd
Sure, playing in the big leagues sounds overwhelming. How on earth could you possibly compete with Amazon? You can't. But that doesn't mean your tiny eStore should step aside and let Amazon rake in all the profits.
So don't be intimidated by Amazon's success. Instead of trying to fight a losing battle, simply shift your focus to a game you can win. And you can absolutely dominate online sales with the right strategy.
Calling all HuffPost superfans!
Sign up for membership to become a founding member and help shape HuffPost's next chapter