by Bruce Poon Tip, Founder, G Adventures
Your vacation dollars have the power to change the world.

By simply being conscious of where your travel money goes, your hard-earned getaway can help to preserve cultures, strengthen families, promote peace, educate children and lift communities out of poverty. The bonus? You can do all this while having the time of your life.

This past weekend, as we marked the 35th anniversary of World Tourism Day, the 193 member States of the United Nations came together to adopt an ambitious development agenda for the next 15 years. Among other things, the 2030 Sustainable Development Goals aim to eradicate poverty and hunger, ensure access to clean water and health care, provide good jobs and foster gender equality, inclusive economic growth and education for all.

With more than one billion people traveling to international destinations each year, the transformative potential of travel to help us achieve these targets is powerful. I've witnessed it first hand.

Over the last 25 years, I've been inspired to watch as sustainable tourism brings new opportunities and hope to underserved communities that had otherwise been forgotten by the developed world. Done right, international adventure travel contributes tangible, meaningful benefits to the people who dare to push past their comfort zones and get to know our amazing planet.

A young indigenous father I met in Tena, Ecuador back in 1990, when I was first building G Adventures, understood the potential of tourism to transform his people's lives when he agreed to open his Amazon rainforest home to international guests who craved a taste of local living. Since then, economic prosperity from visiting travelers has allowed Delfin Pauchi, his six children and the Quichua people the ability to continue living the life of their ancestors: practicing their traditions, saving their native language and preserving their rainforest culture, while at the same time building new schools and hiring lawyers to defend against attempted land grabs from outside interests. Delfin's 19-year-old son Edison was able to study travel in Europe, as a result of his family's foresight and has since returned home to contribute to his community's continued success.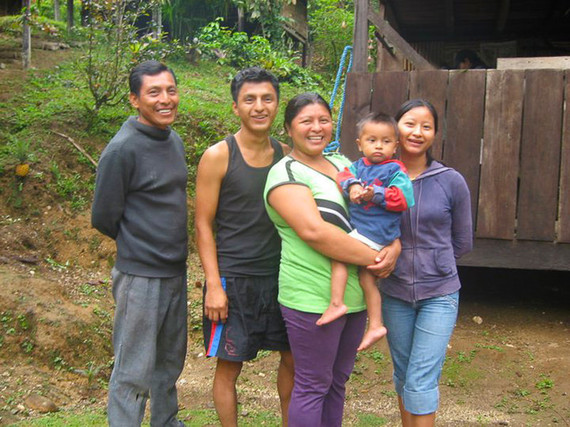 I've also seen a remarkable transformation in Siem Reap, Cambodia, thanks to income earned from 12,000 travelers a year enjoying delicious local cuisine at the New Hope Vocational Training Restaurant, a social enterprise supported by our nonprofit Planeterra Foundation that funds a nearby community center. When travelers dine here they're feeding the hopes of a generation by helping to finance hospitality-training programs for marginalized people, such as single women supporting their families or individuals who have never had access to formal education due to the legacy of the Khmer Rouge. It's not through charity but through sustainable tourism dollars that these communities have been able to realize dignified job opportunities and provide access to free schooling and health care for families.

And you (yes you), can contribute to reaching these goals.

Travel and tourism comprise one of the world's leading economic sectors, driving 10 per cent of all economic activity on the planet, or US$7.6 trillion each year. It supports one in 11 jobs worldwide and is collectively the largest employer of women, providing 66 million jobs. Tourism is also the principal export earner for 83 per cent of developing economies, and for the 40 poorest countries in the world, it is the largest or second largest form of revenue.

The potential to contribute to positive change is there. What isn't quite there yet, is demand for a better world through travel. Ten or twenty years ago, a small minority of travelers booked so-called 'all-inclusive' holidays. Today, the share has soared. As a result, of each USD 100 spent on a vacation tour by a tourist from a developed country, just five dollars actually stay in a developing-country destination's economy, according to the United Nations Environment Programme. That's because large, outside conglomerates own most of these all-inclusive holidays, which funnel most of the money your family spends on hotel rooms, meals, ground transport and souvenirs, right into shareholders' pockets.

In my view, these trips aren't doing any social good. If you want the comforts of home, you should stay home. But if you'd like to see your vacation savings make a positive difference, there's a world of good you can do to support small businesses and help communities help themselves.

Start by asking questions like: who owns the hotels and restaurants we will visit, are the employees from the local community, and how much of my money will stay in the country? The answers to these questions will help you choose a responsible tour operator. Once you're there, shop outside resort malls, venture beyond cruise ports, use local taxis (or better yet, try public transport) and frequent small restaurants.

This is how we will spread wealth and opportunity and this is how to transcend the typical holiday to improve people's lives.

U.N. Secretary General Ban Ki Moon stressed that we need "action from everyone everywhere" in order to be successful in these 2030 Sustainable Development Goals.

What better way is there to contribute than by also having an incredible adventure?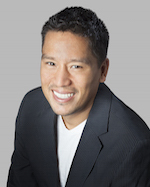 BRUCE POON TIP: In 1990, Bruce Poon Tip founded G Adventures in order to deliver authentic experiences to travelers who crave adventures beyond all-inclusive resorts. Since then, G Adventures has grown to become a world leader in adventure travel, with offices and employees around the globe and more than 650 small group experiences on all seven continents offered to more than 110,000 travellers each year. Passionate about sustainability and philanthropy, Bruce is an authority on social entrepreneurship, employee engagement, corporate social & environmental responsibility, leading with service and innovation.