For as long as she can remember, Christina Bianco was doing voices. "I certainly didn't think of them as impressions until I was much older," she says. "I would listen to every style and genre of music imaginable, from Broadway to rock, and I wanted to sing all of them. When I was 6 if you asked me to name my favorite singer, I would tell you Ann Wilson from Heart." She also adored Bernadette Peters, Nancy Wilson, Ella Fitzgerald, Reba McEntire and Dolly Parton.
Even back then, Bianco had a special knack and an ear for picking up the different tones and styles of the person singing on those records. She remembers belting "Magic Man," "Barracuda," and other songs and her mother saying, "Honey, don't sing like the person on the recording. Sing the song like you. Use your own voice." But Bianco was undeterred. "I decided I wanted to sing from birth, and in my mind, I knew that if I sang one way and in one style, that would be limiting," she explains. "So I wanted to sing as many styles as I could. It was kind of a lofty goal for a young kid." But listening to all those different styles helped her master them.
Fast forward to a grown-up Bianco. She starred in Forbidden Broadway, doing impressions of Broadway stars and was nominated for a Drama Desk Award. Bianco became a worldwide YouTube sensation with her diva impression videos, in which she does spot on impressions of Adele, Cher, Celine Dion, Britney Spears, Julie Andrews, Christina Aguilera and more. To date, her videos have gained over 20 million views. (And in fact, she continues to post videos.) "It still amazes me how I just clicked a button, and suddenly I had people following me on Twitter, Facebook, coming to see my live shows, just being aware of who I am," she says.
And now audiences can see Bianco play forty (yes, forty!) characters in the new hit comedy Application Pending. Bianco starts out as Christine, an assistant kindergarten teacher at a Edgely Prep, an elite private school. The character comes to work only to find she is thrust into a new position as the head of pre-primary admissions -- on the very day that applications are due. Christine is forced to field calls from frenzied parents, crazy coworkers and other folks who are generally going berserk.
In very distinct mannerisms and voices, Bianco plays a sweeping orchestra of folks from a stuffy socialite to a pit bull assistant to a show tune singing child and everyone in between -- morphing into each man and woman in nanoseconds (with a new facial expression and accent). "It's a constant back and forth conversation between Christine and the 39 other characters she encounters," says Bianco, who loves the task but also finds it a bit scary. She's alone onstage for 80 minutes with no break and nowhere to hide. "If I make one little mistake, it could greatly change the entire plot of the show. There's no one to save me," she explains. "But it's a challenge that's unique and exciting. There's no way I could have ever turned this job down. As difficult as it is, it's incredibly rewarding."
In addition to Application Pending, Bianco also appears the new comedy series Impress Me on Pop TV (from Rainn Wilson and his production company SoulPancake). Bianco talked about her life, work and passions. Click to Parade.com to get the full story.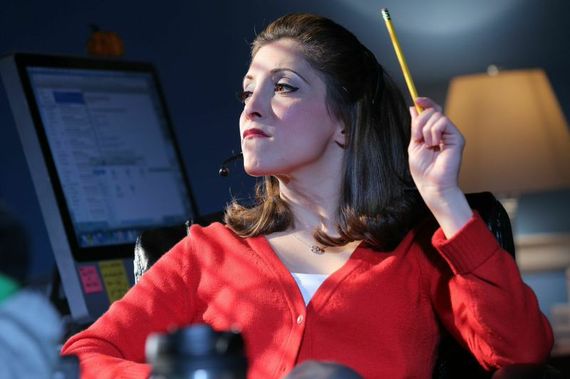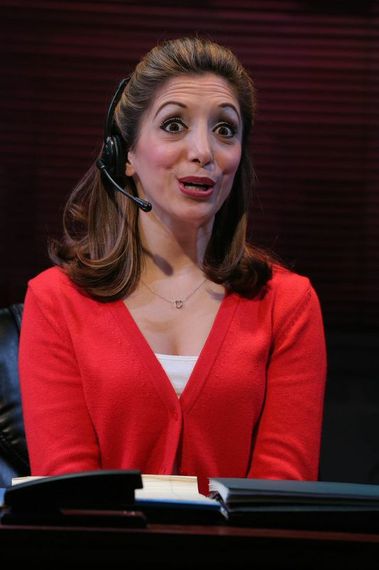 Photos used with permission. Credit: Joan Marcus
REAL LIFE. REAL NEWS. REAL VOICES.
Help us tell more of the stories that matter from voices that too often remain unheard.