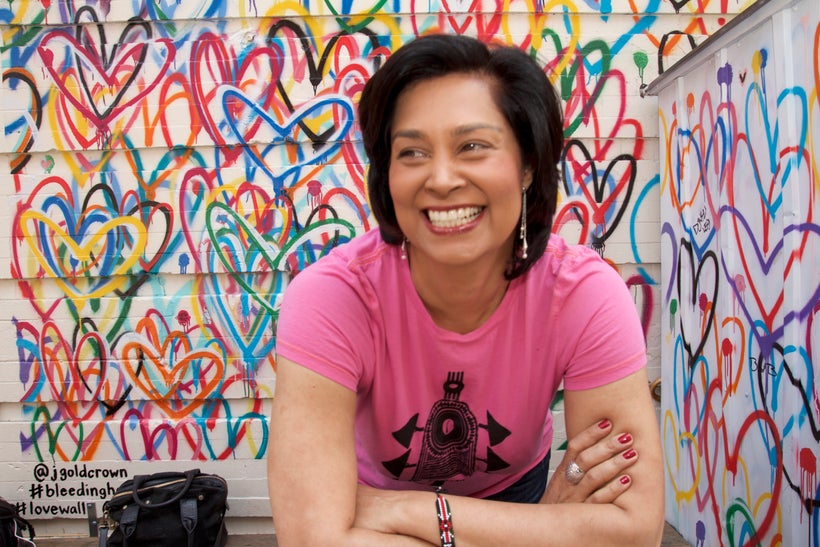 Zain Verjee is surely a household name in the media world. After 15 years at CNN, interviewing prominent political players and covering some of the biggest stories, Verjee realized it was time to go on a new path to create stories and to ensure narratives that were unheard did not fall to the wayside. With this inspiration, she started aKoma, an African open source content platform where African stories are created, discovered and shared, with her Nigerian co-founder, Chidi Afulezi. Seeing a dire need for African storytellers to have creative spaces to generate stories from their perspectives, Verjee, who is from Kenya, also launched a paid pan-African, six month fellowship called Amplify Fellowship for Content Creators, that identifies and nurtures storytellers and content creators who craft compelling content about Africa. With the company tagline being "stories made@Africa", Verjee is catalyzing the next generation of African storytellers with Amplify, which is in partnership with The MasterCard Foundation and GE, where fellows receive training and input from media industry's experts on content creation on the continent; technical, creative and business skills; and tips on how to carve a career in the media. From April 7-11, the inaugural class of the fellowship had their graduation in Nairobi and presented their final projects to a panel of Africa's leading business, media and technology personalities including Professor Bitange Ndemo, Pamela Sittoni of Nation Media Group, Patricia Obozuwa of GE Africa and Google Kenya's Charles Murito.
With 25 fellows hailing from Kenya, Nigeria, and Rwanda, Verjee and her new generation of journalists, filmmakers, reporters and animators are using tools from an ever-evolving digital landscape to generate a movement where stories about Africa are not solely riddled with stereotypes but instead are narratives created for Africans, by Africans; detailing the true essence, genius and intellectual capital which has and continues to brew on the continent and in the African Diaspora.
In a phone interview, I spoke with Verjee on the moment which caused her to create Amplify; what was the most difficult aspect about rebranding herself; and how important it is for African faces and voices to be seen and heard in media.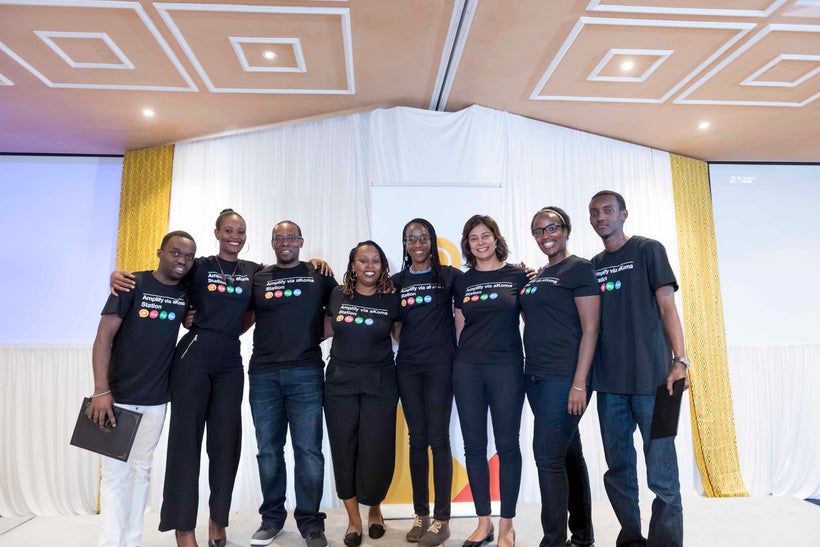 Jaimee Swift (JS): You were an anchor with CNN for 15 years, covering some of the biggest stories and interviewing several prominent people from around the world. What moment or experience catalyzed you to create both Amplify and aKoma?
Zain Verjee (ZV): "It was a moment where at CNN in London, I realized I was not really growing in my career. I was at the top but I was flatlined. I wanted to do something fulfilling to me and make me evolve in a different way. Also, there were many young, talented Africans who would reach out to me for advice and internship opportunities. Then I thought: What would be a way to harness all this talent at scale and not just with one or two individuals? Then I saw the narratives and the media landscape on the continent and how it was shifting so dramatically and I was not a part of it — I was only an observer at that point. The trigger for change was also more in a moment of personal self-reflection where I was turning 40 — I had been at CNN since I was 25. At 40, I asked the question: what do I want out of life? It became more existential for me and it was the turning point where I had to prioritize what I wanted. I wanted the next phase of my life to be of fulfillment, control over my time, investment in other younger, smarter, and more talented people and how can I be a conduit for the growth of others."
JS: In regards to storytelling and content creation on the African continent, much of it has been conducted by the "outsider" perspective. Because of this, stereotypes about continent of Africa are further perpetuated in the media. Why is the Amplify fellowship so critical for African storytellers and creators to continue to narrate stories "for Africans and by Africans?"
ZV: "I think that is is the way we are going to change the narrative — to get young, talented Africans, in this instance, inside Africa, but there is also a very large Diaspora — who have their own community narratives and varying points-of-view. When you have a mobile phone, a laptop, a perspective, and a passion, Africa is put in a prime position to be on the cusp of generating phenomenal content. Amplify will help change the narrative by discovering new talent and by giving talent opportunities they did not have before. For example, this is a paid fellowship, which we are really proud of. We wanted to make the point [with the paid fellowship] that talent and creators should be valued and not taken advantage of. What we are showing is this [professional opportunity] is viable, we are going to pay you for your creativity and give you the tools that you may need for your business to function. However, the pain-point we discovered for a lot of [African] creators on the continent is internet connectivity. So, we funded our creators to have free access to the highest speed internet that they could possibly find and we would foot the bill. By working with [aKoma], we are also able to elevate the caliber of stories and the approaches to stories to what we would expect as an international standard. We were also able to give fellows the opportunities to work with brands because their [projects] could become future businesses. It was really important for us to give fellows exposure to skills, to relieve pain-points, and access to brands they can build content and campaigns for. Not only does it help their CV but I believe it helps the positioning of their lives."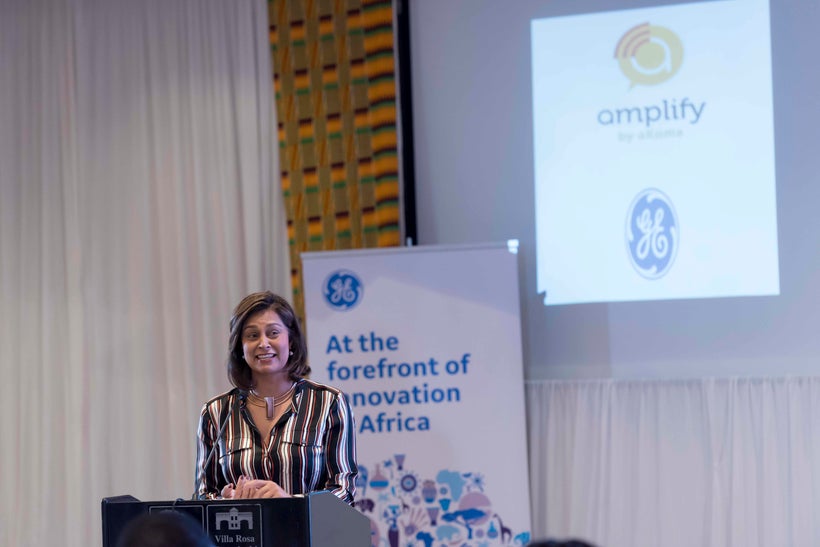 JS: You mentioned in a previous article for Women in the World for the New York Times that your journey of reestablishing yourself and your brand was wrought with "loneliness" and "self-doubt." What advice would you give to women and girls who desire to rebrand themselves and start a new business venture?
ZV: "This was probably one of the toughest things I have ever done. I really had to learn that the idea has to be right, the way it is approached, and it has to work for everyone. If you feel passionate about it and it is something you strongly believe in, you should do it. Although it was tough, it has been one of the more rewarding and fulfilling experiences of my life. However, I really don't think I could have pushed forward with the darkness, the loneliness, the confusion and the struggles, if I didn't really believe in what I was doing. The obstacles were greater than I thought they would be, so I had to be tougher than what I thought I could be. My advice would be to still yourself, follow your passion, and know there will be ups and downs. However, if you are generally moving in the right direction, the risk is definitely worth taking."
JS: What have you learned from this experience of building aKoma and Amplify?
ZV: "From the process, [I] learned the talent is there, if given the opportunity. I have seen some phenomenal things emerge, once talented people have the platform and the tools. It has been very validating for myself, my co-founder, Chidi and the team because the kind of stories that we envisioned, came about. I also learned that digital apps to train remotely worked, better than I thought. I also learned there was a lot of talent we could not respond to for this particular fellowship, but what I am seeing now is we need to be able to respond to the multitude of creativity and interests that are out there. That was definitely an eye-opener."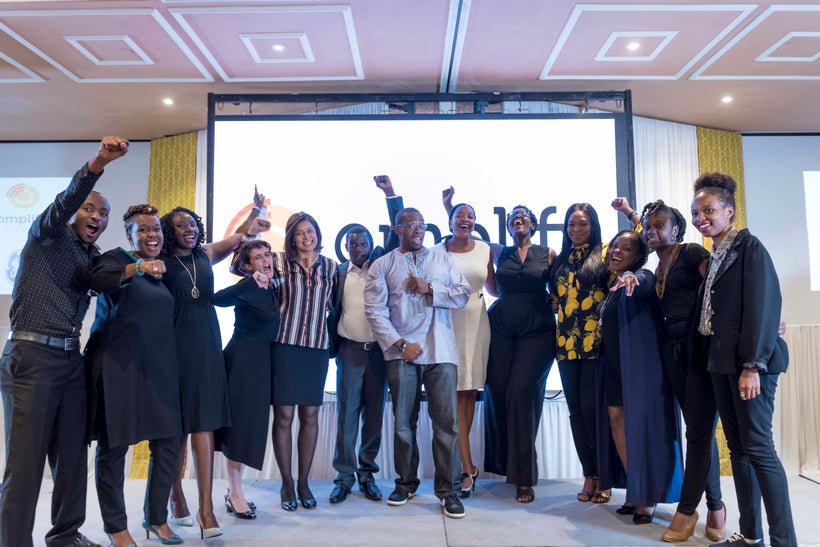 JS: What is in the future for Amplify? How would you like to see it grow and expand in the next five years?
ZV: "In the next five years, I would like to grow the Amplify program to be the #1 media fellowship program on the continent and in the Diaspora. I do not just want the fellowship to be solely continent-centric because I am very adamant, as well as my co-founder, that we do not want to ignore the rest of the world where there are powerful, African stories to be told. I would like the fellowship to be recognized as a powerhouse, storytelling and training space for fellows to get opportunities they would not normally get and after the program, they are in a better position than where they started. I want fellows to know they are a part of the aKoma tribe, where they can build relationships, where they can build their businesses, where they can be paid to build their content, and where they know we won't exploit creators financially. The growth of Amplify would put us in a position to shift the narrative because enough people are saying different things about the continent. It is not to say the stereotypes or negative stories aren't true — a lot of them are. But those aren't the only stories and they should not define us. I would love in the next five years, we can define ourselves and make a tangible, measurable contribution and shift the Africa and African narrative. I would be very happy if we reach that point and we could have support from international, Pan-African, regional, and community media. It is not that our fellows are less talented than those in mainstream, international media; the thing is they are just as talented. Many just have not had the opportunity and we are providing them one."
For more information about aKoma and Amplify, please visit: http://akomanet.com
Calling all HuffPost superfans!
Sign up for membership to become a founding member and help shape HuffPost's next chapter
This post was published on the now-closed HuffPost Contributor platform. Contributors control their own work and posted freely to our site. If you need to flag this entry as abusive,
send us an email
.