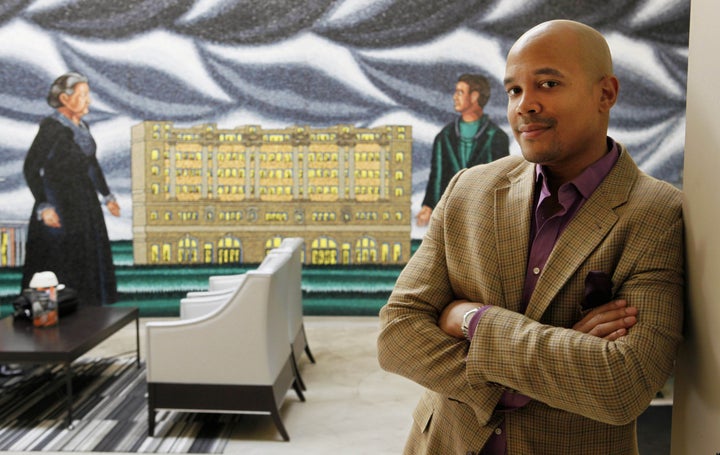 In April, federal investigators launched a probe into the handling of grant money at Chicago's Howard Brown Health Center--one of the largest LGBT healthcare providers in the country. Investigators found that the center's executive team was mishandling millions of dollars in grant money associated with an HIV study--and now, the center is on the brink of closure.
The Chicago Tribune reported in April that the Center "severed ties" with Chief Executive Officer Michael Cook and Chief Financial Officer Mark Joslyn after the mismanagement was discovered. HBHC President and CEO Jamal Edwards told the paper the executive team used $3 million in grant funds to "cover general operating expenses at Howard Brown," when the money was supposed to fund a study that tracked men infected and not infected with HIV since the 1980's.
The Center was forced to return more than $500,000 to Northwestern University after the university discovered that money for the HIV/AIDS study was mishandled.
That's exacerbated the funding shortfall at HBHC, which serves about 36,000 people annually and has also been affected by the recession. HBHC treats people regardless of their ability to pay for treatment, and the recession and spiraling private insurance costs have led to an upsurge in the numbers of people who don't have health insurance or money.

"More people than ever have turned to Howard Brown for healthcare," Edwards said.
"I would just say that what's important to note is that they are investigating our past, not our present," Edwards said. "We have taken steps to address whatever problems there were and are moving forward to do what we need to do."
Edwards told the magazine Howard Brown is seeking new board members "to increase community oversight and involvement," and that many people have come forward with donations--but they worry it might not be enough. In a letter on the Howard Brown website, Edwards pleads for support--reminding people that the Midwest's largest lesbian, gay, and bisexual health organization has been supporting the community for 36 years.
"We cannot allow our at-risk youth to feel so alone that they consider suicide as their only option; we won't allow our LGBT elders to become isolated or forgotten as we age; and, we refuse to allow our community to go without the critical health and wellness services that Howard Brown has provided for the more than three decades."
The Howard Brown Health Center offers HIV and STD testing and prevention, medical care and counseling.
To learn more about making a donation to Howard Brown, visit their website.

Related
Popular in the Community