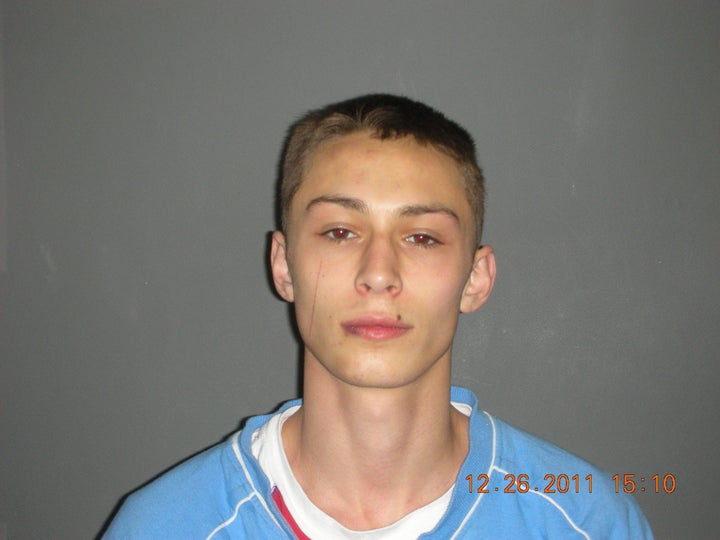 Blame it on the a-a-a-a-a-alcohol?
The Chicago Tribune reports that a 19-year-old burglary suspect told cops the last thing he remembers from the night of his alleged crimes is drinking marshmallow vodka.
According to a press release sent to The Huffington Post from the Riverside, Ill. Police Department, Howard Brundage allegedly broke into a woman's Riverside home and stole a bicycle. He then allegedly broke into another woman's home where he fell asleep on the couch. Police responded to the residence, where they cuffed Brundage.
"The victim in the second burglary woke up Christmas morning to a strange man sleeping on her couch," Riverside Police Chief Tom Weitzel said in the release. "The homeowner's quick call to 911 made this arrest possible."
According to the release, Brundage told police he didn't know why he was in the woman's apartment and that the last thing he remembers was drinking marshmallow flavored vodka. He is charged with residential burglary and trespassing.
Weitzel told HuffPost this was his first encounter with marshmallow vodka, but it's not the only time a sugar-infested vodka has been implicated in a crime.
In June 2010, Gawker reported on a woman who was accused of bludgeoning a former lover with a Smirnoff Ice bottle.
If this is the first you've heard of marshmallow-infused alcohol, take a look at this commercial for Smirnoff Fluffed Marshmallow and Whipped Cream flavored vodkas bellow to acquaint yourself.
Calling all HuffPost superfans!
Sign up for membership to become a founding member and help shape HuffPost's next chapter