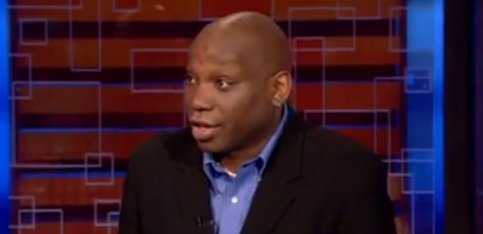 Add Howard Bryant to the list of ESPN personalities to make headlines outside the sports world.
The ESPN baseball writer was arrested Saturday afternoon for assaulting his estranged wife and striking a police officer, according to Jeanette DeForge of The Republican.
The 42-year-old has reportedly been charged with "domestic assault and battery, assault and battery on a police officer and resisting arrest."
Five witnesses gave statements saying they saw a man arguing with a woman, police said. They said he choked her and pushed her into a car, Tudryn said.
Bryant, an author of three books, was released on $5,000 bail later that day.
Announcer Ron Franklin was fired from ESPN in January after he made sexist remarks to reporter Jeannine Edwards before the Chick Fil-A Bowl. He sued ESPN for wrongful termination two weeks later.
In December of last year, ESPNews anchor Will Selva was suspended for plagiarizing an entire passage from a newspaper column.
Popular in the Community