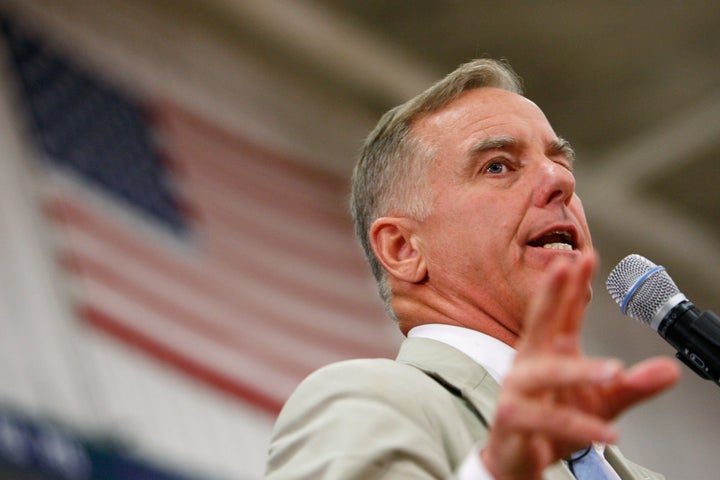 WASHINGTON -- The grassroots progressive group Democracy for America (DFA) is launching its first Afghanistan withdrawal campaign on Monday. The move comes just a few weeks after its founder, former Gov. Howard Dean (D-Vt.), announced that he was changing his position and backing the pullout of troops.
Last month, Dean -- who was an outspoken critic of the Iraq War but has defended military action in Afghanistan -- said he has had a change of heart and now believes the war in Afghanistan is not "winnable."
It was unlikely that the group Dean founded would publicly take a position with which he disagreed. But DFA Communications Director Levana Layendecker told The Huffington Post that the primary impetus for the campaign was actually the death of Osama bin Laden and the group's members calling for a campaign on Afghanistan.
"We've been hearing from people a lot [about opposing the Afghanistan War] in the past year, but then it came to a critical mass after Osama bin Laden being killed," said Layendecker.
"The president has already committed to some of the things in the bill, but we want to make sure that we're actually making a plan to withdraw because it's time to end the war," said Layendecker.
In an email to DFA members, Sen. Kirsten Gillibrand (D-N.Y.), one of the bill's co-sponsors, calls on progressive activists to each sign on as a "citizen co-sponsor" of the measure.
"We are not suggesting our government spell out every stage of U.S. troop redeployment -- specific decisions should be up to commanders on the ground and avoid giving the enemy a potential propaganda tool," writes Gillibrand. "Nor should we change the protection for our troops and flexibility for our mission that has been agreed upon in previous agreements. However, it is critical we provide for a date certain for withdrawal of our combat forces, in order to give certainty to the American people; to ensure maximum flexibility in responding to other contingencies; and to publicly endorse the Afghan Government's assumption of lead responsibility as planned."
Calling all HuffPost superfans!
Sign up for membership to become a founding member and help shape HuffPost's next chapter