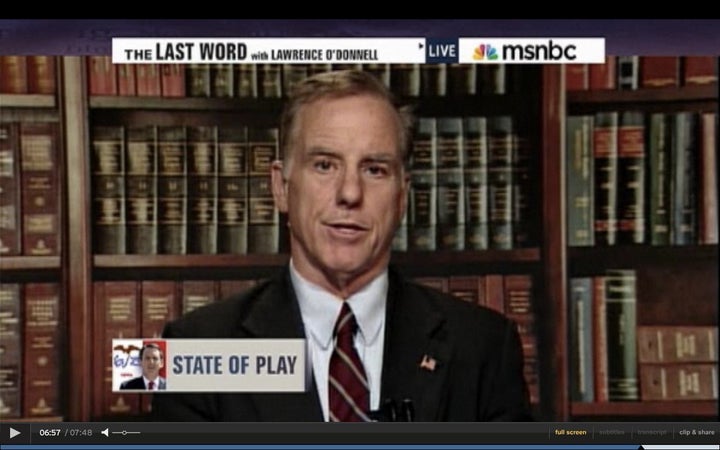 Former DNC Chair and governor of Vermont Howard Dean appeared on MSNBC's "The Last Word" Monday night and claimed that the far-right "hate wing" of the GOP was positioning itself to cause "enormous trouble" in the Republican presidential primary with its divisive views.
"Let's look at what these guys are doing. The far-right is what I call the hate wing of the Republican Party. They're over-represented in primaries, and of course when elections come along, they generally don't win. But they can cause enormous trouble in the primaries," Dean said. "They hate Muslims, they hate gays, they hate immigrants, and the rhetoric in the primaries shows that. It's a very unattractive painting for what was the under-35 voters that elected Barack Obama."
Dean told host Lawrence O'Donnell that Jon Huntsman, former governor of Utah and recently retired ambassador to China, could actually benefit from being "too soft" on social issues, primarily because it would set him apart from other candidates trying to appeal to the most conservative elements in Iowa.
While some of the GOP's 2012 contenders jockey for the votes of Iowa caucus-goers, Dean suggested that Huntsman could stake his ground as one of the few candidates who could represent "the mainstream business wing of the Republican Party" by putting less emphasis on social issues.
Calling all HuffPost superfans!
Sign up for membership to become a founding member and help shape HuffPost's next chapter