Guns are "the ultimate public health crisis" and "stunt children's growth," Howard Dean, the former governor of Vermont, proclaimed to a cheering crowd at the Democratic National Convention on Tuesday.
The American Medical Association agrees with Dean. But such a bold gun-control message is notable at the Democratic convention — especially one that is nominating Hillary Clinton for president — and it shows how much the party has changed.
The Democratic Leadership Council, the centrist Dem organization that then-Arkansas Gov. Bill Clinton chaired in the early 1990s, pushed Democrats to moderate their stance on gun control and to say they support the Second Amendment. Mark Penn, the Democratic pollster who worked for both Clintons for decades, argued that Dems' support for gun control hurt the party politically.
And in 2008, Hillary Clinton slammed Barack Obama as elitist and out-of-touch for suggesting that rural voters "cling to guns or religion," and bragged about her father teaching her how to shoot when she was a young girl. "Americans who believe in the Second Amendment believe it's a constitutional right," she said at the time.
Throughout the 2000s, Democrats in Congress, fearing the electoral consequences, repeatedly failed to unite behind bills that would have reinstated the assault weapons ban that passed in 1994 and expired in 2004.
But in his second term ― and after the murder of 20 elementary school students in Newtown, Connecticut ― Obama made gun control a priority. (Republicans blocked the efforts.) And as mass shootings have gotten deadlier and closer together, Democrats — buoyed by interest and big spending from anti-gun billionaires such as Michael Bloomberg — have found their voice on gun control again. Dean's comments are part of that trend.
Some delegates at the convention in Philadelphia said they welcomed attention to the issue.
"Guns have been a public health crisis for a very long time and should be treated as such," said Adrian Mapp, a Clinton delegate from New Jersey. "Guns have no place in our neighborhoods, on our streets, and it is time that at both the local and the national level that there be comprehensive gun reform and that our elected members of Congress do what must be done in order to rid our communities of weapons of mass destruction, which have created a public health hazard."
Martha Allen, a Sanders delegate from Vermont, criticized her state's lax gun laws. "We are losing too many people to guns, either because they are imprisoned and turn into having mental health issues once they're in jail, or people are being killed or maimed," she said.
Paul Huntley, a Sanders delegate from California, said he wanted "common-sense solutions to the problem that include gun-safety legislation, maybe looking at smart guns, trigger locks and restricting the use of military-style rifles."
Gun control is a very popular topic with Democratic voters. In 2014, Pew found that "about twice as many Democrats and Democratic leaners said it was more important to control gun ownership (65%) than to protect gun rights (31%)." But since 2007, Republicans have become increasingly devoted to protecting gun rights ― the share of Republicans saying "it is more important to protect gun rights" increased by 28 points over that time.
This article has been updated to include comments from DNC delegates.
Before You Go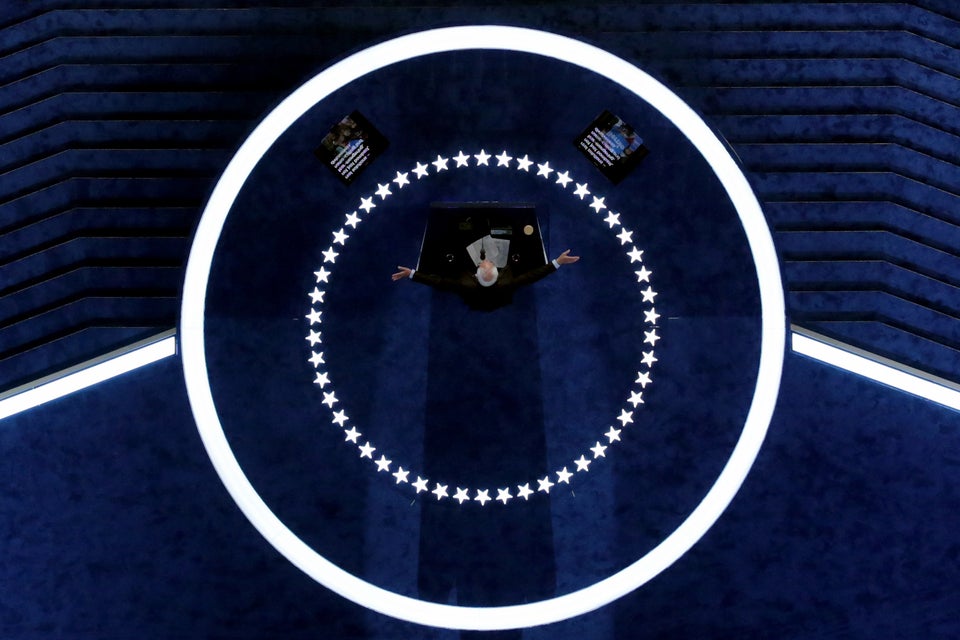 Best Photos From The Democratic National Convention
Popular in the Community