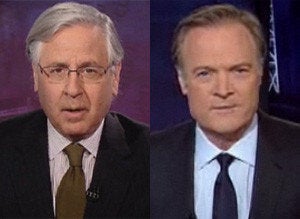 The Huffington Post's Senior Political Editor Howard Fineman appeared Tuesday night on MSNBC's "The Last Word with Lawrence O'Donnell" to discuss Wisconsin and the current dispute over labor unions.
Fineman pointed out that "the public is already on the side of the public employee unions." He elaborated, "lots of other Republican governors, Mitch Daniels in Indiana, Tom Corbett in Pennsylvania, Rick Scott in Florida, all have said to one degree or another that they would not go after employee bargaining rights in order to cut the budget...the Governor of Wisconsin is way out there on a limb and Obama wants to just leave him there."
Expanding on the political calculations of the White House, Fineman said, "the President and his advisors feel that they're getting some political benefit out of this nationally. And one way they are is a fired up labor movement."
Popular in the Community