What does a seminal gangster film like Scarface (1932) have in common with such screwball comedies as Twentieth Century (1934), Bringing Up Baby (1938), and His Girl Friday (1940)? And what do they have in common with an Oscar-nominated biopic like Sergeant York (1941), the Bogart and Bacall classic The Big Sleep (1945), the western Red River (1948), and an often-remade sci-fi flick, The Thing from Another World (1951) ?
The answer is Howard Hawks. He directed each of these diverse films. And what's more, each of these eight films has been deemed "culturally significant" by the Library of Congress and included in the National Film Registry. That's pretty good -- eight out of 47 films in a career which spanned the years 1926 through 1970.
Not on the list are an important Louise Brooks film, A Girl in Every Port (1928), a popular war epic, The Dawn Patrol (1930), another Humphrey Bogart and Lauren Bacall gem, To Have and Have Not (1944), a Jane Russell and Marilyn Monroe gem, Gentlemen Prefer Blondes (1953), and the acclaimed Western Rio Bravo (1959).
All of these films and others will be screened during "Howard Hawks: The Measure of Man," a 25 film retrospective at the Pacific Film Archive in Berkeley. The series, which runs January 13 through April 17, celebrates the work of one of the most-admired directors of classical Hollywood cinema.
The director's credo, "man is the measure of all things," gave impetus to his efforts as a filmmaker. Favoring a straightforward visual style, Hawks relied on actions, not words, to convey the feelings and motivations of his characters.
Working as both a director and independent producer (and sometimes also the screenwriter), Hawks maintained a large degree of autonomy while working within the studio system. Influenced by the likes of John Ford, Josef von Sternberg, and Ernst Lubitsch, Hawks directed films in just about every Hollywood genre. "The Silver Fox," as he called, was best known for his "buddy films." Hawks also directed gangster films, screwball comedies, historical dramas, westerns, war films, musical comedies and even a science fiction classic. No matter the genre, each were quintessentially "Hawksian films."
"Howard Hawks: The Measure of Man" surveys the full range of the director's work, including several rarely screened silent films made at the beginning of his career. The retrospective demonstrates that, like a composer writing a theme and variations, Hawks repeatedly treats similar situations -- transposed from one genre to the next, with a remarkable unity of style.
Along with Barbary Coast (1935), a melodrama with Edward G. Robinson set in San Francisco in 1849, here are three more not to miss.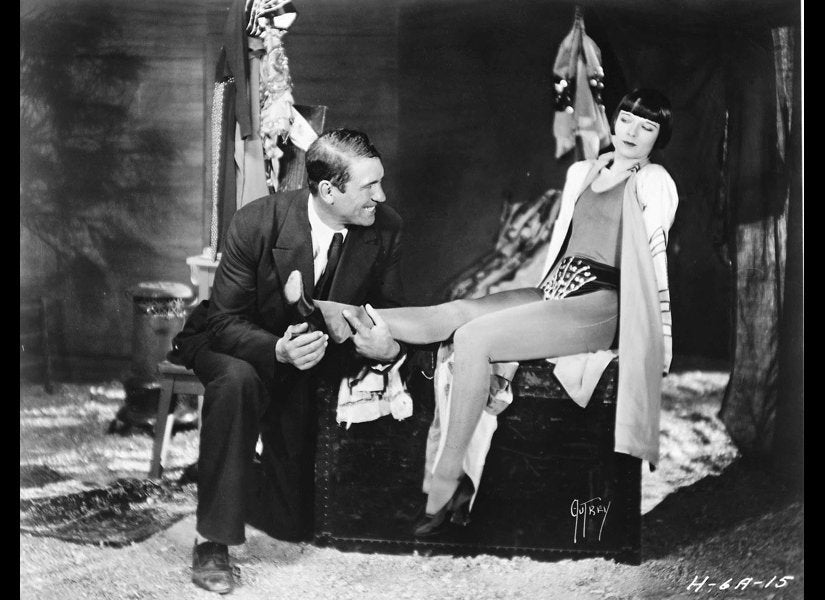 Howard Hawks: The Measure of Man
More info: "Howard Hawks: The Measure of Man" coincides with a UC Berkeley undergraduate course on Hawks taught by Marilyn Fabe of the Department of Film and Media. The series runs January 13 through April 17, 2012 at the Pacific Film Archive (2575 Bancroft Way) in Berkeley. Further information and a complete list of films can be found at http://bampfa.berkeley.edu/filmseries/hawks
Thomas Gladysz is a Bay Area arts journalist and early film buff. In 1995, he founded the Louise Brooks Society, an internet-based archive and international fan club devoted to the silent film star. Gladysz has contributed to books, organized exhibits, appeared on television and radio, and introduced the actress's films around the world.

Popular in the Community