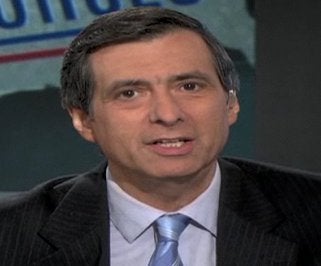 The Daily Beast's Howard Kurtz added a whopper of a correction on Wednesday to a story he'd written nearly two months earlier, in late November. The correction? The man quoted throughout the piece wasn't its purported subject, Congressman Darrell Issa, but his spokesman, whom Kurtz had not realized he was actually speaking to.
In a post explaining the goof, Kurtz said that he had asked Issa's spokesman, Kurt Bardella, for an interview with Issa. His phone rang the same afternoon. Kurtz wrote that he "heard the words 'Darrell Issa'" and, presuming that he was speaking to the congressman, proceeded with the interview.
"I asked why 'you' made various statements about the president and congressional oversight, and he responded," Kurtz said. "I called him 'Congressman' several times during our discussion."
Kurtz said that Bardella had contacted him on Nov. 29, two days after the story ran, and informed him that there had been a misunderstanding. For whatever reason, Kurtz did not add the correction for over six weeks.
When I conducted the telephone interview for my Nov. 27 article on California Rep. Darrell Issa, my unambiguous understanding was that I was speaking with Rep. Issa. I subsequently learned that I was speaking to his chief spokesman, Kurt Bardella. None of the views ascribed to Issa are inaccurate, but the attribution throughout the story should have been to his spokesman, not to the congressman. We have since corrected the article. The earlier version also mentioned Darrell Issa's "tendency to refer to himself in the third person." In fact, that usage was appropriate because the interview was with his spokesman.
Popular in the Community