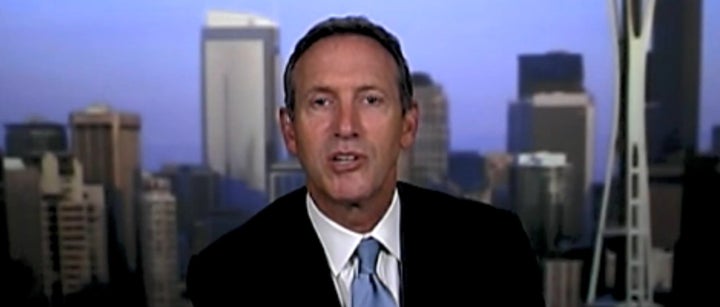 As reported by The Huffington Post's Dan Froomkin, Schultz is calling on Americans and fellow business leaders to halt all campaign donations until politicians stop squabbling and demonstrate a capacity to work toward compromise on long-term fiscal issues.
In effect, Schultz thinks the country should go on strike against its politicians. "The fundamental problem," he said, "is that the lens through which Congress approaches issues is re-election. The lifeblood of their re-election campaigns is political contributions."
"All it seems people are interested in is re-election," Schultz explained. "And that re-election -- the lifeblood of it is fundraising."
He urged employers to "grow their companies, start hiring and stop waiting for Washington." He added, "We can spread a feeling of confidence in America."
Popular in the Community