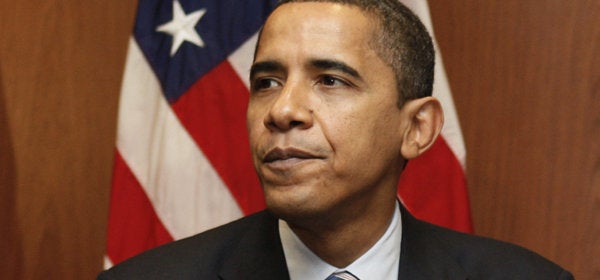 Raul Grijalva would be a great choice for Secretary of Interior. Coming from Arizona, Grijalva has valuable first-hand experience with federal land and Native American issues. Grijalva currently represents Arizona's Congressional District 7 and, in part, is a member of the Committee on Natural Resources, where he serves as Chairman of the National Parks, Forests and Public Lands Subcommittee. The Subcommittee oversees millions of acres of federal land. Grijalva also plays a leadership role in several key Congressional caucuses, including Co-Chair of the Congressional National Landscape Conservation System. He was recently elected by his peers in the House to Co-Chair the Congressional Progressive Caucus, the largest of the House caucuses, and serves on the Environment Task Force, which he chaired from 2003 to 2006. Raul Grijalva has an established record of standing up for what is important to the people of this nation -- a rare thing in a political environment heretofore dominated by greed and corruption.
Raul Grijalva has been a visionary when it comes to responsible stewardship and multiple use of public lands. Public lands are to be managed under a multiple use doctrine that includes recreation, preservation, study, and exploitation - not exploitation at any cost. Under the Bush Administration, public lands were managed with a clear preference for mining, grazing, development, and promotion of corporate interests in general. This type of myopic focus on the bottom line has not served us well on Wall Street. It is not clear why the Bush Administration seemed to think it would serve us well when dealing with public lands and resources. Once the land is gone or ruined, it cannot be bailed out by throwing money at it. The Secretary of Interior needs to be committed to the effective and comprehensive management of public lands. Grijalva understands this need and stands ready to fill the currently existing void in responsible federal land management. Grijalva has stood up to the excesses of the Bush Administration, and has worked to shed light on many of those excesses.
Raul Grijalva can refocus the Department of Interior onto the real issues impacting federal land management. He brings a true understanding of "multiple use" and a balanced, common sense, approach to the table that is sorely needed. He has insight into the government's trust and treaty obligations to the tribes and recognizes the importance of lands held sacred or holy by Native Americans across the Country. The appointment of Raul Grijalva as Secretary of the Interior presents a rare opportunity to bring a uniquely qualified candidate, with true grass-roots ties, and a broad based progressive bent to the Cabinet. Raul Grijalva would make a great addition to the team.
Howard M. Shanker
Former Congressional Candidate AZ CD 1

Popular in the Community