Howard Stern is burying the hatchet and "reached a tentative agreement" with Bill Maher after the commentator's bizarre complaint that Stern spoke highly of his own wife.
"I spoke to him over the weekend and I told him about my shock at this commentary and he was apologetic," Stern said Monday on "The Howard Stern Show," per Mediaite. "We talked for a while ... I said, OK, you know, listen, we'll move on. We'll move on. So that was that."
Maher was critical of Stern, a former shock jock who often espoused derogatory views about women, earlier this month for praising wife Beth Ostrosky Stern.
Maher said on his "Club Random" podcast that Stern incessantly "goes on about how much he loves his wife" despite having had "this other wife before Beth" — and that Stern shouldn't "gush" about his current spouse while his ex-wife "can still hear it."
Stern rejected the unsolicited advice on his show last week and reportedly warned Maher "to shut his mouth."
Stern said on his radio show Monday that he emailed Maher to confront him about the comments.
"Bill wrote me and he said, 'Oh, Howard, I didn't know you — I never got your email that you wrote me,'" he said, according to Mediaite. "Which was strange to me because I do have the right email address. But he said, 'Give me your number. I want to call you.'"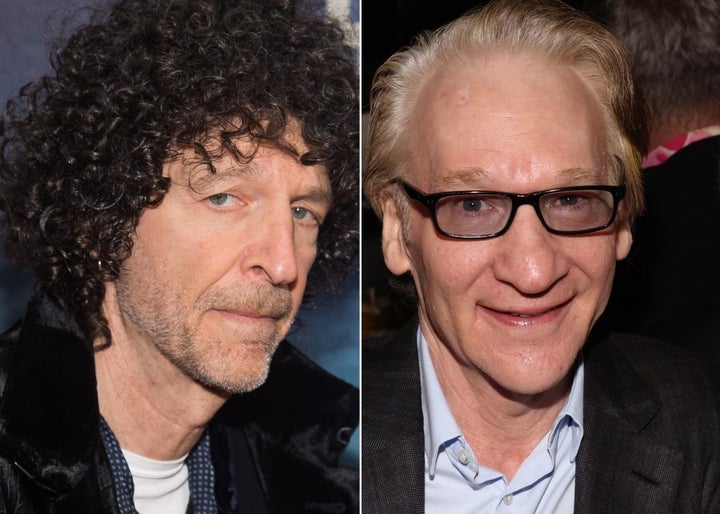 "I'm not going to go into details of the conversation, but I was pretty blunt," Stern added. "He seemed to get it. And he was gracious."
Stern has recently abandoned his former shock-jock persona, meanwhile, and welcomed his new status as "woke." The broadcaster ultimately likened his squabble with Maher to the strike itself, and said Monday that he was an invaluable figure in the political landscape.
"I said to him basically at the end of the conversation, 'I think what you do on HBO is so important,'" Stern said Monday on his radio show. "It was like the Writers Guild. We reached a tentative agreement. So we're back on good terms."
Support HuffPost
The Stakes Have Never Been Higher
Popular in the Community