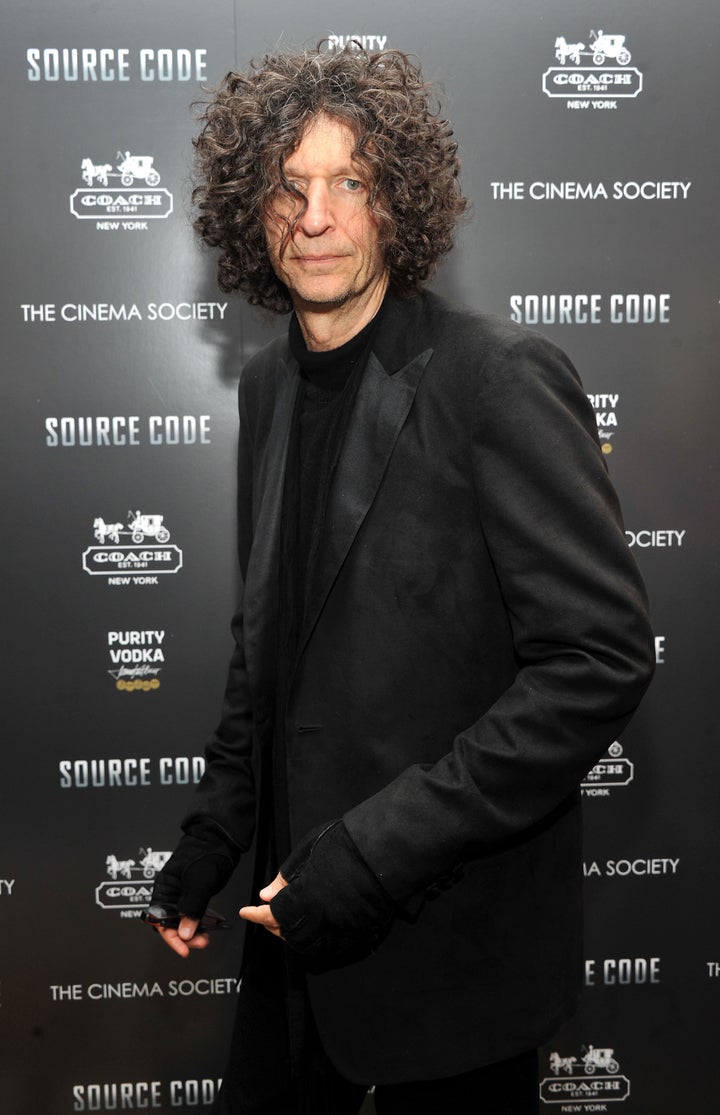 Radio host Howard Stern has never held back when it comes to saying what he feels, and this time it's with good cause.
Stern fired back at troubled comedian Andy Dick, who went on an anti-Semtic rant on the Greg Fitzsimmons show on Tuesday, calling Stern "a shallow, money-grubbing Jew," reports Radar.
Dick also reportedly said of Stern, "I have no problem with his big fat hook nose ... and his money-grubbing, miserly Jewishness."
Dick told Fitzsimmons that Stern "used to be a really great friend" but is furious with the self-proclaimed "King of All Media" after he hung up on him during a call-in appearance with Charlie Sheen earlier this year, and took shots at him with co-host Robin Quivers afterwards.
Stern was told about Dick's comments by one of his listeners while on air, but wasn't surprised Dick would sink so low.
"Yeah, well that's where people like to go," Stern said. "It kind of points out where people's heads really are ... And let me point this out there isn't a moment in my life I don't know that, that is what is in people's heads ... It always comes down to the Jew. And scumbags like Andy Dick, and I hadn't heard this yet, but I know what's in their heads anyway."
Stern continued telling Dick to get his act together, telling his listeners, "I guess Andy's downward spiral continues, and now he's blaming me for all his problems ... Stop looking for handouts you f**king wacko, stop waiting for the Jew to give you a job!"
Dick, who has been in and out of rehab for drug and alcohol problems and even appeared on "Celebrity Rehab" with Dr. Drew Pinsky in 2008, was arrested in 2010 after being accused of grabbing a bouncer's crotch, as well as groping and kissing a male club goer. The comic was ordered by a West Virginia judge to stand trial beginning January 17, 2012, for the two felony counts of sexual abuse in the first degree.
As of late, Dick's legal problems have made far more headlines than his career, he was most recently arrested in May at a restaurant in Temecula, CA for disorderly conduct while allegedly under the influence of drugs or alcohol.
WARNING: The audio below contains some explicit language
Related
Popular in the Community