 "Yeah, I did hear from them actually. I got sort of a threatening kind of comment from one of the executives. I said ... 'Do not tell me not to talk about Jay Leno, I will talk about Jay Leno for four f---ing hours if you tell me not to.' I was done with Jay Leno, now I'm all fired up again. F--- Jay. Take my job away from me. Who cares?"
The Monday after news of the "Tonight Show" cuts broke, Stern took to his radio show to say that he wasn't buying the company line that Leno took a significant salary reduction to save some of his staffers' jobs. "It's all horse s---. It's bull----. It's a smokescreen ... Here's what it really means, and you can take this to the bank: Jay Leno is a scumbag. That's what that means. He's a spineless maggot. Jay wanted to cut staff. He's embarrassed to do it. He didn't want to come off as a bad guy. NBC took the hit for him, because they're a corporation … My bull---- meter is going off all over the place."
And while Stern admitted he has no inside information on Comcast's reasoning for the downsizing, that doesn't mean NBC can get him to stop speculating. "They basically accused me of not knowing anything about the budget cuts ... and I'm like, 'Of course I don't.' I have theories. F--- it. So what if I don't know about the budget cuts? I'll make it like I do know about it ... I don't answer to anybody. That's part of the game."
Stern also doubled down on his insults against Leno. "He's a backstabbing c--bag that I don't give a s--- about. I don't care who I work for," Stern reiterated.
Although Stern has enjoyed his first season on "America's Got Talent," he made it clear he'd be willing to give it up if the alternative was backing down. "I love my job on 'AGT.' I love working for the people at NBC -- they've been nothing but wonderful. But please don't tell me what to say ... I'd rather leave the job than not talk about Jay Leno. It's fine -- fire me too. Please."
The scolding is a change in the way NBC has handled Stern since he came back to the network for "AGT." When "America's Got Talent" premiered in May, Stern told The Huffington Post that he "was thrilled" he got no pushback from NBC executives after slamming Leno on "Late Night With Jimmy Fallon."
"No one has approached me on my feelings with Jay Leno. They know my feelings on Jay run deep. I was on Jimmy Fallon last night bad-mouthing Jay, and much to NBC's credit, after I finished, I said, 'Those executives are going to get a hold of Jimmy Fallon, and they're going to delete everything I said about Jay.' And they did not delete a word. And I must say, I am very proud of them. By the way, Jay handed in his resignation two hours ago. I'm sure Jay was pissed, but I admire that Jay didn't have it killed, and I admire that NBC didn't have it killed, and that I think is great."

Listen to the entire segment below:
Before You Go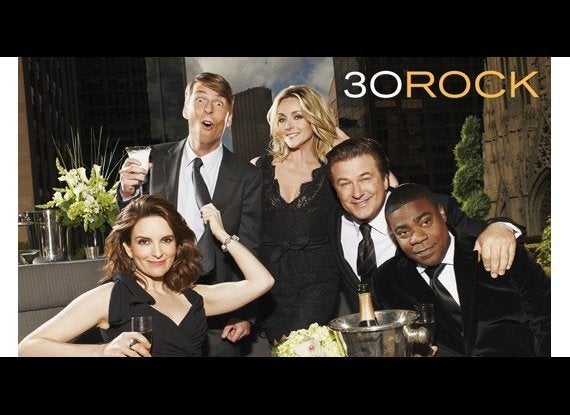 NBC Shows
Popular in the Community