Stern said Wednesday on his Sirius XM radio show that Trump's press secretary speaks "fluent moron" and is "embarrassing" the president.
The 63-year-old shock jock said Spicer managed to achieve a difficult goal: Make Syrian president Bashar Assad "look good" by comparison.
According to Stern, Spicer's stupidity shifted the conversation from Assad's atrocities against his own people to the question of how Spicer could "not know that Hitler marched his own people … to concentration camps and turned on chemical gas."
"It was somewhat remarkable that a guy this high up in the administration wouldn't know this," Stern said. "The guy's just not informed, and it's kind of embarrassing ― it's just embarrassing."
Stern quickly added: "But it's entertaining as hell."
Later, Stern invited staffer Sal Governale on the mic, asking him how he'd compare to the current press secretary. "You speak fluent moron, and so does Sean Spicer," Stern concluded.
The complete segment can be heard below:
Before You Go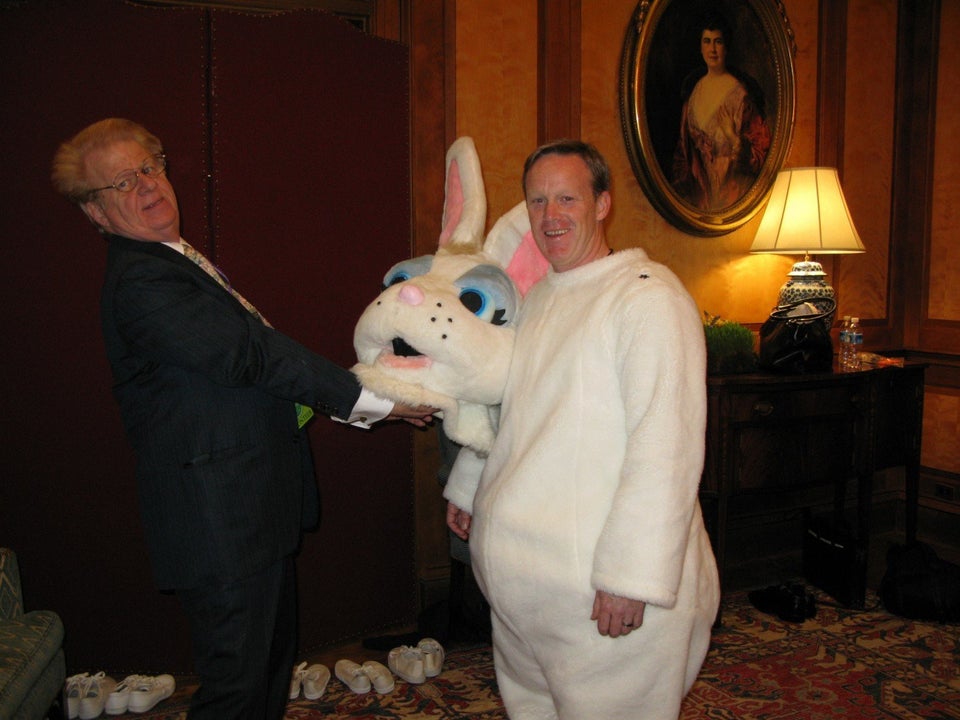 Sean Spicer Was The White House Easter Bunny
Popular in the Community