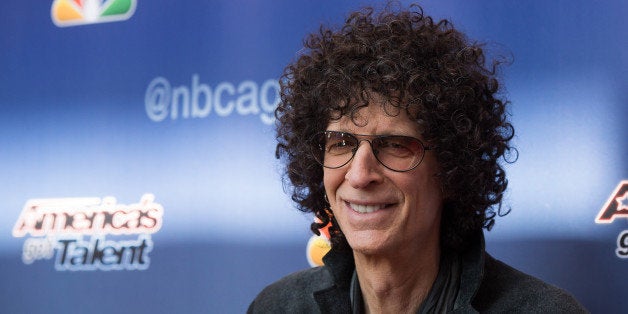 Let's be honest: Howard Stern doesn't need satellite radio now as much as he did 10 years, when he shocked the radio world by signing a reported half-billion dollar deal with what was then Sirius Satellite Radio.
Nor does satellite radio need Stern as much as Sirius did in 2006, when it was running second to XM in a two-horse field and without the expensive gamble it took on Howard might not have survived.
So the announcement Tuesday that Stern has reupped for another five years, with what is now the long-merged SiriusXM, has a different backdrop and backstory than the one that made millions of people go "Whoa!" a decade go.
This time they don't need each other as much as they like each other.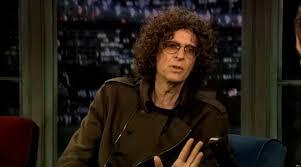 Sure, Stern has said some awful things about SiriusXM management. What else is new? Ever since he first got a little leverage on terrestrial radio, Stern has turned every contract negotiation into high drama, a verbal Three Musketeers with figurative swords and rhetorical flourishes.
All we need to remember is that in Stern's position, everything is raw material for shtik. The more fraught he can make any situation sound, the better. He does fraught well. It works. What's the problem? Does it really matter if he signed for $80 million or $90 million a year?
So let's get retro for a moment here.
In 2006, Stern was in an awkward position. He had the most listened-to entertainment show on terrestrial radio, by a wide margin. He was very well paid and had he signed a new deal, he would have been even better paid.
He also had a problem. The Federal Communications Commission (FCC) would pick out almost random bits from his show and fine stations for airing them.
The money sometimes wasn't more than chump change. But the message was received. High management executives had to hover over delay switches, worried every minute that some comment might cross the FCC's line -- a line that the FCC could never precisely define.
This was getting old for Stern. So he left for Sirius, whose content the FCC did not regulate.
Okay, the reported half billion probably didn't hurt, either.
But Stern was also giving something up: maybe 80-90 percent of his terrestrial audience.
Satellite radio doesn't release listener numbers. The one time a head count did leak out, years ago, it put Stern's listenership around 1.2 million daily. While that made him the most popular show on satellite, it was way below the 10-15 million listeners he had on terrestrial.
Draw any intuitive conclusion you will. Did mostly his hardest core fans join him at Sirius? Sure. When he lost the more casual fans, was he measurably less of a presence at water coolers? Yes.
But he didn't exactly fade away, or he wouldn't have been tapped for that little host stint on America's Got Talent.
Satellite radio, meanwhile, has more than doubled its listenership over the past decade, to almost 30 million subscribers.
Sterns argued in a lawsuit a few years ago that most of that growth was due to him. He lost the suit, and actual audience data never surfaced.
Satellite executives would argue much of the growth came from marketing strategies, like aggressively getting free-trial satellite radios into millions of new cars or expanding its "Muzak" component. Commercial-free SiriusXM music channels turned out to be ideal background music in many stores and offices.
While that hasn't done much for programming creativity, it's probably been a financial winner.
Stern's show, too, has changed over the last decade. The original ambitious plans to have two channels full of edgy original content have shrunk to largely Stern and Stern reruns. His news operation pretty much disappeared.
Stern himself now usually does three live shows a week, and takes 13 weeks vacation - a nice-work-if-you-can-get-it schedule.
That means he's relying more on archival material, of which he has plenty. Not by coincidence, a 12-year component of his new deal calls for SiriusXM to join him in exploiting more of that, especially the video side.
As for the show, still the heart of the empire, you can hear differing views on how that's going. It's an older show, fitting for a host who's 61, and while there's still a lot of teenage boy in Stern, that part doesn't define the show -- or at least his image -- as it once did. For some fans, that's fine. For others, it's cost him his edge.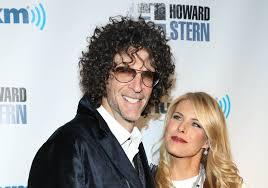 Either way, it's put more focus on interviews, always a strong suit. Stern is the best in the business at asking potentially intrusive questions in a way that doesn't come off as offensive or leering, which means interesting "mainstream" folks like Bill Murray, Tina Fey, Adam Sandler and Paul McCartney will drop by and say interesting things.
Unless he sunk all his money into the Jeb Bush campaign or Radio Shack, Stern long ago accumulated more cash than he could ever spend. He wouldn't stay on the radio if he didn't like it.
Satellite radio, meanwhile, has a solid listener base and strong cash flow. Whatever the precise listener numbers, Stern clearly remains a good investment for SiriusXM, and whatever Howard's own plans for his 60s, SiriusXM clearly offers a good home for a guy whose best medium remains radio.
Ten years ago, their partnership was a gamble. Today it's as safe as any bet in the rapidly shifting world of entertainment media.
REAL LIFE. REAL NEWS. REAL VOICES.
Help us tell more of the stories that matter from voices that too often remain unheard.