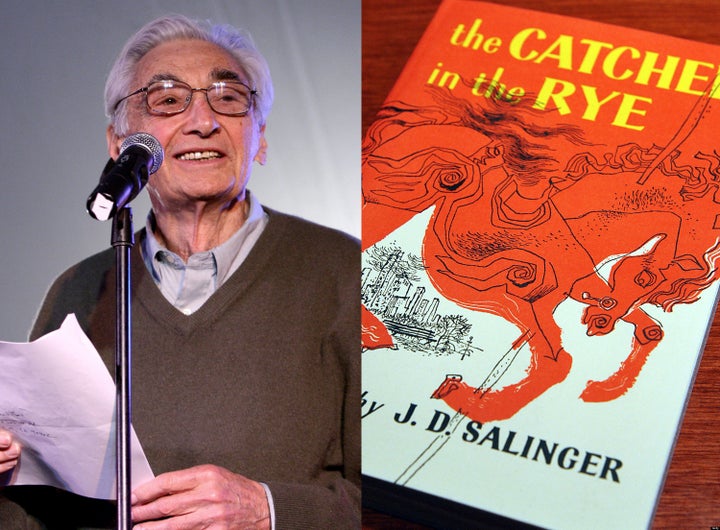 "...we don't have to wait for some grand utopian future. The future is an infinite succession of presents, and to live now as we think human beings should live, in defiance of all that is bad around us, is itself a marvelous victory."
Howard Zinn, September 2, 2004
In a dream early Thursday, January 28, a voice said "the late Howard Zinn." He's not dead, I snapped, reassured since I knew I was dreaming. A few hours later I heard those words again. My eyes opened and from my radio earbuds a guy's voice continued, "Zinn died yesterday of a heart attack while traveling in Santa Monica. He was 87."
Damn! I'd first heard the brilliant historian/professor about 10 years ago being interviewed by host Jon Weiner on KPFK, LA's leftwing FM station, criticizing-- but reasonably, with wit!-- America's imperious behavior somewhere in the world. That first hearing transformed my perception of the station's and the far left movement's cred.
After announcing Zinn's death, KPFK ran a recent interview. In it, he described becoming "radicalized" as a Brooklyn tenement kid when he saw a family being evicted from their home -- their belongings on the street -- and watched a crowd face off the police and move the furniture back into the house.
Often when I learn a noted public figure has died, there's a split-second of grief. Then it's back to driving or reading or the normal jumble of life. But this feeling stayed with me into the morning.
When I switched to NPR's KCRW a few hours later I heard J. D. Salinger had died. Again I felt that sadness -- now doubled.
"...I damn near gave my kid sister Phoebe a buzz, though. I certainly felt like talking to her on the phone. Somebody with sense and all...she's only ten. She's quite skinny, like me, but nice skinny. Roller-skate skinny. You'd like her."
Holden Caulfield, The Catcher in the Rye
I'll wager that every HuffPost reader who graduated from American high school knows Salinger, or at least recognizes his beloved/reviled novel The Catcher in the Rye. Inside its yellow-lettered red cover, Salinger helped make life bearable for publicly or secretly alienated teens beginning in the Cold War-haunted 1950s. A decade or so later, the book helped catalyze the Baby Boom generation's regard for individuality.
I would never have linked these two icons. But after both deaths unsettled me similarly, I realized that what I loved about each was his rebellious, idealistic soul.
Zinn condemned conventional versions of American history starring brave, mostly white males. He favored different heroes, "...a lot of people who are obscure, who are not known... we have a young hero who was sitting on the bus in Montgomery, Alabama, refused to leave the front of the bus. And that was before Rosa Parks. Rosa Parks is justifiably famous for refusing to leave her seat, and she got arrested...but this fifteen-year-old girl did it first.
Salinger's writing reassured chaos-riddled high school kids that they had at least one weird, sensitive ally.
Catcher moved with me from St. Louis to Cleveland to San Francisco to L.A., but I couldn't find it in my bookcases Thursday. My 23-year old daughter now living in New York said I could look in her room, where, I discovered, it leans against the wall on her carpet between The Great Gatsby and A Thousand Clowns. In 11th grade, she directed a TV-class adaptation of Salinger's For Esme with Love and Squalor.
Both Zinn and Salinger remained true to themselves. Zinn maintained his radical stance when many of his contemporaries softened. Salinger rejected what he considered the phoniness of fame, and even stopped publishing (but maybe now, secreted works will go public). Though some of his rumored actions, if true, were eccentric, there's nothing reclusive about wanting to live a life free from an obsessively attentive outside world.
I'm glad my life intersected with theirs, and that discovering more about them is just a click away.
Related