Imagine a wildlife photo so perfect that viewers doubt it's real. The posting of a picture of howling coyote pups and their adult "teacher" generated plenty of debate Thursday on Imgur and Reddit. Some applauded the capturing of a quintessential moment. Others thought the photographer had merely set up shop at a museum diorama and clicked away.
We found the source. She's Debbie DiCarlo of Richfield, Ohio, and she's a longtime nature photographer. We'll let her explain.
"I was attending a photography workshop two weekends ago in Hinckley, Minnesota, where I had the opportunity to take photos of adorable baby animals," she wrote in an email to The Huffington Post. "The coyotes were so playful and fun and when the adult started to howl, the glee in the faces of the pups was undeniably cute. My camera was clicking so fast I was worried about it overheating!"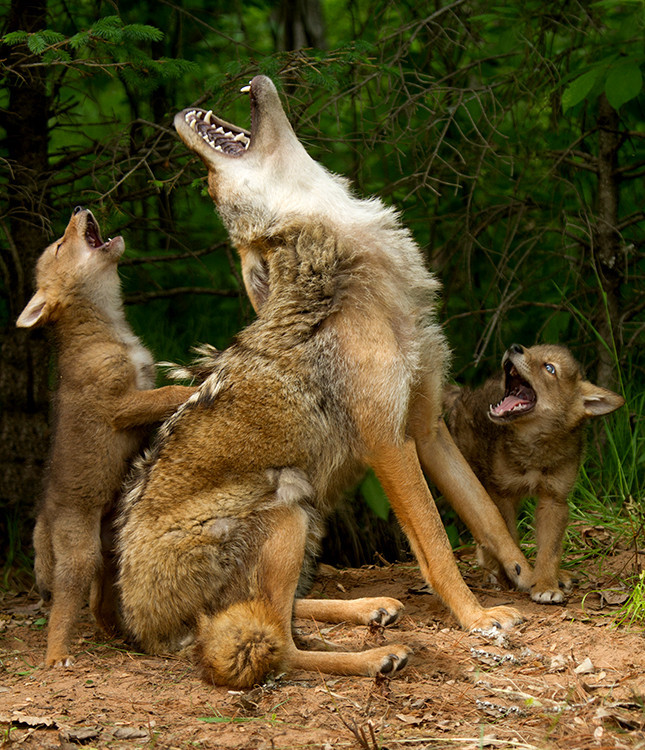 Coyote pups in Hinckley, Minn., gleefully joined in as the adult started to howl. ( Credit: Debbie DiCarlo Photography)