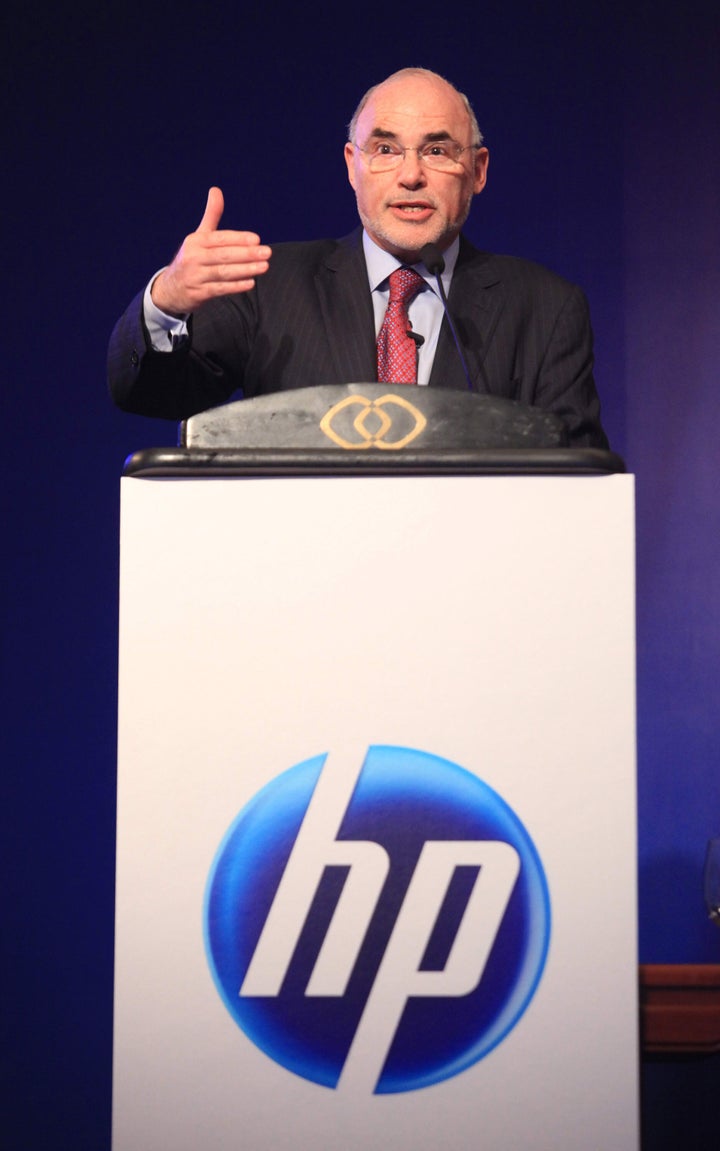 Less than two months after launching what was supposed to be its answer to the iPad, HP shocked the tech world on Thursday with an announcement that it would stop producing tablet computers along with mobile phones, and that it is considering selling off its PC division.
The bold change in strategy for the world's largest computer maker signals a shift away from consumer electronics and toward developing software for large businesses, analysts said. The abrupt change in course comes only a year after HP made a billion dollar commitment to selling smartphones and tablets by acquiring Palm.
HP also said that it intends to buy infrastructure software company Autonomy for almost $10 billion, further evidence of its new commitment to wooing large corporations, as it all but abandons its consumer business. HP CEO Leo Apotheker, who replaced Mark Hurd in 2010 after serving as chief executive of enterprise software firm SAP, said in an earnings call that he plans to "transform" HP to focus on the "enterprise information management space."
The news was particularly surprising given that HP is a household name with a strong track record building consumer electronics, yet is now stepping away from the fastest growing area of consumer electronics: mobile.
Analysts explain HP's shift as a defacto surrender: a tacit admission that Apple's iPhone and Google's Android mobile operating system have made unshakeable progress into consumers' pockets that would take too much money and too much time to dislodge -- and would be an endeavor that might ultimately prove fruitless.
"WebOS would require significant investments over the next five years, generating risk without clear rewards," HP's chief financial officer Cathy Lesjak said during the company's earnings call.
Attracting users to HP's webOS devices has become an even greater challenge because of a new reality ushered in by the iPhone: these days, attracting consumers also requires attracting developers who build applications, a key feature considered by users when deciding between phones. Unfortunately for HP, competition for these developers is fierce and the platform with the most users usually wins.
"HP was competing for developer attention against companies that, as in the case of Apple, have a large head start and a strong base of developers," said Ross Rubin, an analyst with the market research company NPD group. "We are seeing consolidation among the major ecosystem providers -- Google, Apple and Microsoft -- and this year we've seen a lot of shifts in terms of the smaller players in the operating systems space."
HP also attributed the shutdown of its two divisions to consumers' shift away from PCs and toward tablets that the iPad has helped precipitate.
Even as many consumers have shifted toward tablets and away from PCs, new offerings such as HP's TouchPad, which reportedly sold just 25,000 units of the 270,000 shipped to Best Buy, have had trouble making inroads against the iPad. HP PCs have not fared much better: Apotheker acknowledged that the company has been feeling the pinch and might spin off or sell its computer operation.
"There is a clear movement in the consumer PC space," Apotheker said. "The tablet effect is real."
So is this a win for Apple and Google? Analysts doubted that it would be a game-changer for either, noting that webOS, which may eventually be licensed or sold, posed little immediate threat to Silicon Valley's smartphone leaders given its dwindling market share.
"WebOS had not gotten strong or interesting enough. Nobody was sweating HP," said Frank Gillett, an analyst with Forrester, a technology and market research company. "The remaining players all benefit from the reduced distraction in the long run, but frankly, I don't think anyone was worried about webOS because HP didn't put enough into it to make it a factor."
Popular in the Community