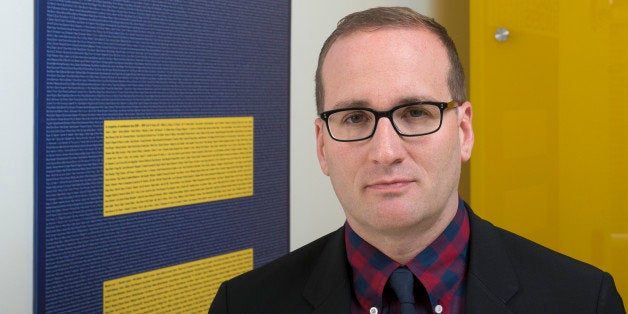 When I first came out after transitioning, I joined the Human Rights Campaign (HRC), because they had a women's holiday party coming up and it seemed a good place to start. I had been dating men, but they were universally skittish once I discussed my gender history with them. So rather than just being frustrated and angry, I looked for an outlet in activism, and HRC was the big kid on the block (literally so, since they were just then dedicating the D.C. headquarters, which I had previously visited when it was the B'nai B'rith building), so I joined them (and many other groups soon thereafter).
This was also the time when HRC was discussing adding the "T" in "LGBT" to its mission statement, and after attending a few events I decided to join the local steering committee. I don't know if I was the first trans person they had on board, but it certainly seemed like it, based on the general lack of knowledge about trans issues. I wasn't surprised, because efforts by the trans community to join with the gay community in pushing for inclusive anti-discrimination protections had been very difficult and only occasionally successful over the previous decade. I understood where HRC's self-interest lay, as their membership was mostly gay and their money was almost entirely gay, so I kept to myself and spoke out only when asked.
In those days certain organizations were more trans-inclusive than others. On the national level the National Gay and Lesbian Task Force was the most avant-garde, and I had made my first LGBT contribution to support their Trans Civil Rights Project, run by Lisa Mottet. On the state level the newly reconstituted Equality Maryland was led by Dan Furmansky, a dynamic executive director who was eager to develop a truly LGBT organization. Mara Keisling had just founded the National Center for Transgender Equality (NCTE) in D.C., as she saw the need for a professional presence on the federal scene, where previous incarnations of national trans organizations had never gained traction.
As a result of all of this ferment, HRC, which, under the leadership of Elizabeth Birch, had discussed and then finally decided to add the "T" to the organization's mission statement, took the next step in 2004. It was that resolution, lobbied for by Donna Cartwright, Diego Sanchez, Mara Keisling and others inside the new building, while others, including me, demonstrated outside, that was the first tangible example of true inclusion. It dealt with the Employment Non-Discrimination Act (ENDA), which was to become the lightning rod for HRC and the trans community for the next decade. There was immediate blowback in the gay community, presaging the upcoming battles of 2007.
A few years later I joined the board of governors, at a time when Donna Rose was the only trans person on the board of directors. (To date, HRC has never had more than one trans director out of 45.) With the Democratic takeover of Congress, passage of ENDA through Congress became possible (though it would have been vetoed by President Bush, which lent a surreal atmosphere to all the tumult that occurred). HRC, as the leading LGBT lobbying group on Capitol Hill (but without any trans lobbyists, a condition that has still not been altered), had the opportunity to put inclusion to the test and ultimately failed. That experience has been recounted voluminously elsewhere, but suffice it to say that HRC was left holding the bag for the sexual-orientation-only ENDA. Virtually every other LGBT organization joined the United ENDA coalition. The LGBT community had a raucous debate, for the first time, about the difference between gender identity and sexual orientation and the value of true inclusion. It was extremely ugly, leading to the resignation of Donna Rose from the board and Jamison Green from the HRC Business Council. (I remained as a governor to serve as a bridge, since I was locally based.)
The debate brought real change, but it occurred primarily in the national community and not in HRC. It was several years before they promoted another trans person, Meghan Stabler, to the board of directors, and they have still not added to that number. For many years Allyson Robinson was the only out trans staffer with any significant responsibility. Little changed in the culture at HRC under Joe Solmonese, including the reluctance to fund trans legislative work on the state level. Inertia was the name of the game within, while progress continued at large, with multiple state and local jurisdictions passing anti-discrimination ordinances, groundwork being laid to remove being transgender from the compendium of mental illnesses and to begin to provide access to health care, and trans persons winning very significant cases in federal courts, culminating in the 2012 Macy v. Holder decision.
As those years passed, the leadership at HRC changed with the departures of Winnie Stachelberg, David Smith and Joe Solmonese. When Chad Griffin arrived in town, he promised me that he had been empowered to create real change in the staffing structure, and he has begun to fulfill that promise, particularly with his promotion of Hayden Mora to Deputy Chief of Staff. I was pleasantly surprised how informed he was about trans issues, both in D.C. and nationally.
Last Thursday at the Southern Comfort Conference in Atlanta, where Joe Solmonese had promised HRC support for a trans-inclusive ENDA in the fall of 2007, only to make that a very hollow promise in just a few weeks, Griffin apologized -- not only for that misrepresentation but for all the problems between HRC and the trans community for which HRC had been responsible over the years. He was specific and demanded to be held accountable. These are words the trans community has never heard before from HRC, certainly not in public.
While the president of HRC can only do so much, it's a major start. As has been said on many occasions, not only about HRC, these organizations take their direction from their board of directors. HRC's board has changed little over the years, with some members still present since the early years. As I've mentioned, there is only one trans board member, and given the importance of fundraising for an organization whose financial support is primarily gay, it's hard to believe that HRC's focus can change very much, even with Griffin's desire to do so.
There is reason for optimism, however, with the winding down of the marriage-equality movement. As HRC and others, such as the Gill Foundation, turn their attention to anti-discrimination work in the South and Midwest, and as gender expression, as distinct from gender identity and sexual orientation, comes to the fore as a major issue for the younger generations, an increasingly trans-based focus makes sense for the nonprofit that bills itself as America's leading LGBT organization. Ironically, when gender conformity was of primary importance for both the gay and trans communities, a united front was both possible and desirable. It took a great effort to get here, but today's more diverse expression of gender is demanding greater flexibility within both the gay and trans activist communities. I hope this will help HRC make good on its promises. My colleagues and I will be watching with great hope.
Popular in the Community