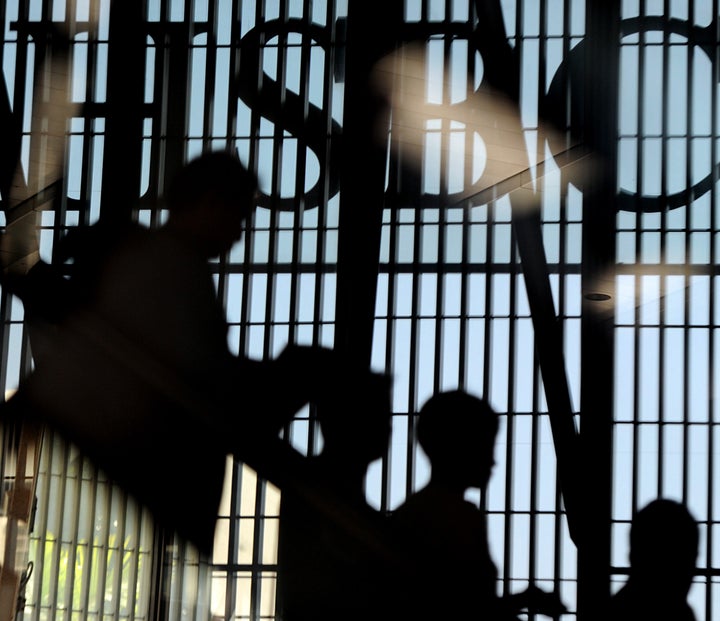 LONDON (Steve Slater and Sudip Kar-Gupta) - HSBC will shed 30,000 jobs as it retreats from countries where it is struggling to compete, Europe's biggest bank said on Monday after it reported a surprise rise in first-half profit.
Shares in HSBC rose over 4 percent after it unveiled first-half pretax profits of $11.5 billion, up from $11.1 billion a year ago and better than the $10.8 billion average in a Reuters poll of analysts.
The bank also said it had cut 5,000 jobs following restructuring of operations in Latin America, the United States, Britain, France and the Middle East and that it would cut another 25,000 between now and 2013.
"There will be further job cuts," Chief Executive Stuart Gulliver told reporters on a conference call. "There will be something like 25,000 roles eliminated between now and the end of 2013."
The cuts equate to roughly 10 percent of HSBC's total workforce. They come on top of planned reductions in overall headcount in a program of disposals that also forms part of a plan to focus on HSBC's Asian operations.
The bank is reversing a strategy that had been criticized for "planting flags" around the world.
Gulliver's far-reaching plan unveiled three months ago aims to slash costs and he intends to sell, shut or slim down retail banking in 39 countries.
HSBC said on Sunday it would sell 195 U.S. branches to First Niagara Financial for about $1 billion in cash, and close another 13 of the 470 sites it had.
The bank also intends to sell HSBC's U.S. credit card portfolio, which has more than $30 billion in assets, a move which would free up capital. Capital One Financial Corp and Wells Fargo are among the bidders, sources have said.
Another suitor could be Barclays.
HSBC is the first of Britain's big banks to report for the quarter. Rivals are also cutting jobs and shaking up their business model as the euro zone debt crisis has hit fixed income trading revenues hard and tougher regulations are hurting returns for investors.
The bank on Monday highlighted risks to global economic recovery from increased regulation, particularly as governments grapple with sovereign debt crises and try to plug holes in their budgets.
"The pace and quantum of regulatory reform continues to increase at the same time as the global economy appears to be losing momentum in its recovery," HSBC said.
Shares in HSBC were up 4.3 percent at 620 pence in London at 1001 GMT, making them the second strongest performer on the blue-chip FTSE 100 index and valuing the group at around 110 billion pounds ($180.6 billion). ($1 = 0.609 British Pounds)
(Additional reporting by Tricia Wright and Blaise Robinson; Writing by Paul Hoskins; Editing by Myles Neligan and Andrew Callus)
Related
Popular in the Community