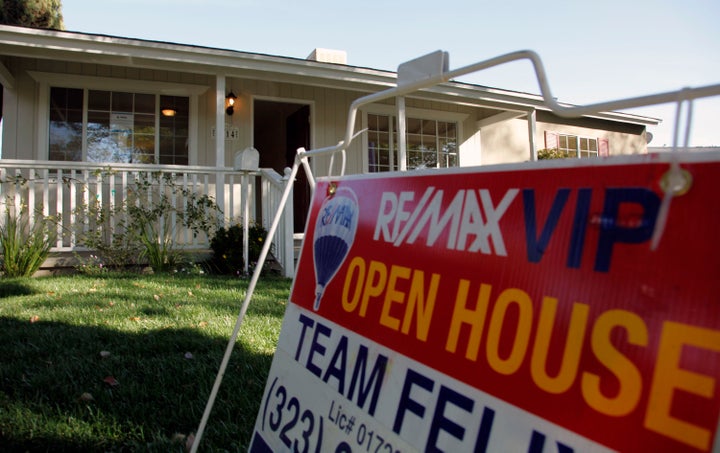 U.S. Bancorp, the nation's 10th-biggest lender by assets, also warned investors of impending penalties, its annual report shows.
The bank "expects monetary penalties" to be assessed, it said. U.S. Bancorp is the nation's sixth-largest handler of home mortgages, servicing some $216 billion in home loans, according to Inside Mortgage Finance.
Federal bank regulators, which had targeted the lender for its foreclosure practices, described their findings to the firm last month, according to the bank's securities filings.
Based on the review, U.S. Bancorp expects regulators will "require" the lender to improve its internal oversight of foreclosure practices and the way it handles delinquent mortgages, the bank said. It added that it does not expect such changes to "materially" affect its bottom line, securities filings show.
JPMorgan Chase, the nation's second-biggest bank by assets, today followed HSBC and other banks in warning about the risk of government actions and penalties. The lender told investors in its latest annual report that it could face "material fines" and "significant legal costs" from regulators' probes into the mortgage industry. The bank said it could also be required to change how it treats borrowers who fall behind on their mortgages.
After internal investigations found problems with the bank's procedures, JPMorgan temporarily halted foreclosure proceedings last September. In October, it froze home repossessions. As of last month, JPMorgan had resumed initiating new foreclosure cases in "nearly all states" where it had froze activity, according to the firm's securities filings. Foreclosure proceedings in some states, though, remain halted, documents show. It expects to resume repossessing homes in all states in the "near future," it said.
JPMorgan added that it may face penalties and other regulatory actions. The lender warned investors it is unable to estimate the total damage to the firm that could result from the various civil and criminal investigations into its foreclosure practices.
JPMorgan Chase handles $1.3 trillion in home loans, third-most in the U.S. and equal to 12 percent of all outstanding residential mortgages, according to Inside Mortgage Finance.
ORIGINAL POST:
HSBC North America Holdings, the nation's ninth-largest bank by assets, warned investors Monday of impending fines after receiving notice from federal bank regulators admonishing the lender for improper foreclosure practices.
The bank is the latest in a string of large financial companies that have used recent securities filings to prep investors for fines and a significant increase in costs associated with processing mortgages and repossessing homes, after being cited by regulators for deficient and sometimes illegal operations. On Friday, Ally Financial, Wells Fargo & Co., and SunTrust Banks -- three of the nation's 10 largest handlers of home mortgages -- said in regulatory documents that they expect to be sanctioned by the U.S. government for their foreclosure practices.
The penalties follow months-long criminal and civil probes by federal and state regulators into lenders' mortgage practices. Officials said they found significant shortcomings and violations of various state laws. A "small number" of foreclosures should not have occurred, John Walsh, the interim head of the Office of the Comptroller of the Currency, the federal regulator of national banks, told a Senate committee earlier this month after his agency surveyed less than 3,000 out of millions of loan files.
The lender's two mortgage subsidiaries, HSBC Finance Corp. and HSBC Bank USA, both received letters from regulators. The Federal Reserve noted "deficiencies" in how the consumer finance arm and the holding company processed foreclosure documents, how it monitored for such issues and the lack of resources they devoted to evicting borrowers from their homes, according to the firm's annual reports filed with the Securities and Exchange Commission. Its subsidiary bank received a similar letter from the OCC.
Combined, HSBC handles about $110 billion in home loans, making it the 12th-largest mortgage servicer in the country, according to Inside Mortgage Finance, a trade publication and data provider. The firm has suspended home repossessions since identifying improper foreclosure practices.
In regulatory filings filed with the SEC in November, the bank said it had not suspended foreclosures due to the so-called robo-signing controversy, which forced many of its competitors to halt home repossessions after evidence revealed improper foreclosure practices. But in its most recent filings, HSBC indicated that it had suspended home repossessions. This occurred sometime between Nov. 5 and today.
HSBC expects to be subject to a regulatory order banning certain mortgage and foreclosure practices, according to its SEC filings, joining other large firms. The lender is currently in discussions with the Fed and the OCC over the terms of the cease and desist orders, which will require HSBC to fix various deficiencies identified by bank regulators, it said. The orders will be finalized "shortly after" the lender filed its annual reports with the SEC, it said.
The orders may subject the firm to more lawsuits, it added. They also may hurt the firm's reputation and drive up costs associated with implementing proper foreclosure practices. Mortgage companies have long neglected how they handle home loans, regulators have said, skimping on basic practices in order to save money.
Perhaps most significantly, the regulators' various orders will not preclude further action against HSBC, including fines and other monetary penalties, the firm said. The financial services giant, one of the largest banks in the world by assets, could not predict how all of this would impact its bottom line, it said.
On Friday, SunTrust outlined a settlement agreement it expects the bank, as well as other large firms, to adhere to based on demands from regulators. The company will likely have to acknowledge they improperly handled documents when trying to foreclose on homeowners, failed to devote sufficient resources when handling mortgages and failed to develop systems to prevent such problems, SunTrust told investors in its annual report.
HSBC is among the lenders being targeted for improper and at times illegal foreclosure practices that have led to delays in home repossessions and a decrease in foreclosures, roiling the housing market and depressing home prices. About a dozen federal regulators, along with attorneys general in all 50 states, are conducting the investigations. The Huffington Post reported Thursday that federal regulators could demand as much as $30 billion in penalties from the 14 largest mortgage firms. State regulators, who at present are only examining the five largest servicers, are looking to exact even heftier fines from the targeted companies.
*************************
Calling all HuffPost superfans!
Sign up for membership to become a founding member and help shape HuffPost's next chapter