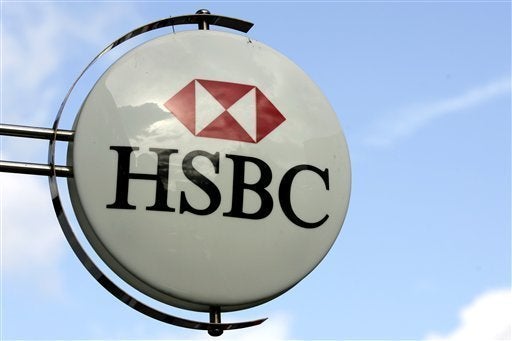 HSBC North America Holdings, the ninth-largest U.S. bank by assets, told investors Wednesday that the bank's moratorium on home seizures continues in some jurisdictions and it will be "a number of months" before the bank fully resumes foreclosing on defaulted borrowers.
The lender did not specify in filings with federal regulators where it continues to restrict home repossessions or how many borrowers have been affected. HSBC handles more than 892,000 home loans, making it the 12th-largest mortgage servicer in the U.S., according to the Federal Reserve.
The foreclosure freeze, which started last autumn, came on the heels of months-long criminal and civil probes by federal and state regulators into lenders' faulty mortgage practices. The nation's largest lenders voluntarily halted home repossessions when flawed document practices -- like so-called "robo-signing" -- came to light and erupted into a nationwide scandal. Officials subsequently found that the nation's largest mortgage firms illegally seized the homes of at least dozens of borrowers and engaged in shoddy practices that allegedly deceived local courts, broke numerous state laws and federal rules, and short-changed distressed borrowers.
HSBC, though, did not halt home seizures until after Nov. 5, according to its filings with the Securities and Exchange Commission. Many of its competitors froze new foreclosures a few months earlier.
HSBC's two major U.S. subsidiaries, HSBC Finance Corp. and HSBC Bank USA, disclosed that its moratoria continue in certain parts of the country due to defective foreclosure practices.
"We have resumed foreclosures on a limited basis in certain geographies," the two divisions reported to investors. "It will be a number of months before we resume foreclosures in all jurisdictions as we need to ensure we are satisfied that applicable enhanced processes have been implemented."
HSBC initiated more than 43,000 home foreclosures in 2009 and 2010, according to the Fed.
HSBC's admission underscores the difficulty firms face trying to weed out faulty practices that went on for years before they were recently discovered.
By taking shortcuts in processing troubled borrowers' home loans, the nation's five largest mortgage firms have saved more than $20 billion since the housing crisis began in 2007, according to a confidential presentation prepared for state attorneys general by the nascent Bureau of Consumer Financial Protection and obtained by The Huffington Post in March.
That estimate, which did not measure HSBC's savings, suggests that the nation's largest banks reaped tremendous benefits by under-serving distressed homeowners, a complaint that appeared frequently enough that federal regulators finally acknowledged the industry's fundamental shortcomings and took action.
"We have already made several key procedural improvements to enhance our foreclosure processes as a result of our own internal reviews," HSBC's U.S.-based units disclosed in securities filings.
Spokesmen for the firm did not immediately respond to a request for comment.
In April, the lender was one of 14 mortgage firms to be sanctioned for their sloppy practices by the Fed and the Office of the Comptroller of the Currency.
State attorneys general, Obama administration officials and representatives from the nation's five largest mortgage firms -- Bank of America, JPMorgan Chase, Wells Fargo, Citigroup and Ally Financial -- are meeting this week outside Washington, D.C. to discuss standards governing their treatment of delinquent borrowers and remedies for past abuses. Some state and Obama administration officials want to levy fines approaching $30 billion -- a few officials want even larger fines. The targeted banks said Tuesday they'd collectively pay $5 billion to settle all claims.
Government officials balked at the offer, according to sources involved in the discussions who spoke on the condition of anonymity.

Calling all HuffPost superfans!
Sign up for membership to become a founding member and help shape HuffPost's next chapter