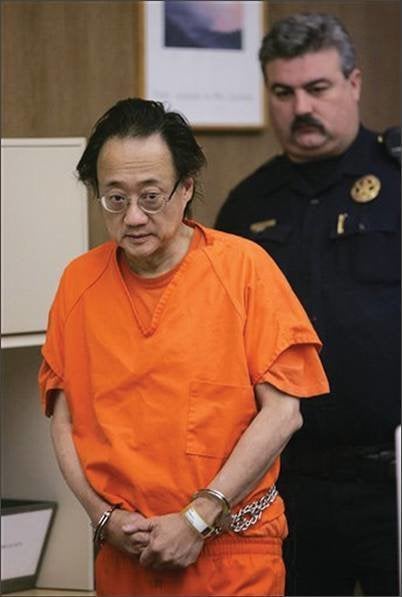 As the trial of embattled Illinois political insider Tony Rezko creates headaches for Sen. Barack Obama, the legal fate of Sen. Hillary Clinton's famously disgraced campaign financier is playing out as well.
Norman Hsu, who on Feb. 28 pleaded not guilty to federal charges that he cheated investors out of $20 million, appeared in the Southern District of New York on Friday. There was no trial. Rather, the former Clinton backer and his lawyers were there to structure the process for upcoming legal proceedings. The meeting lasted only 10 or so minutes.
Hsu raised hundreds of thousands of dollars for Democratic officials during his brief, illustrious, and possibly criminal career. One of the chief beneficiaries of his largess was Clinton, who returned nearly a million dollars in donations tied to the disgraced businessman.
That controversy occurred early on in the campaign and has really not emerged as an issue since. Rezko, by contrast, has dominated much of the recent campaign coverage. The Chicago-based political fundraiser and businessman is accused of shaking down companies seeking state business. He also helped Obama purchase his home by buying an adjoining lot (the house could only sell if that lot, too, was purchased).
There has been speculation that, in his defense, Rezko's attorneys may call Obama to the stand, which would of course be unwelcome news for the senator. No word if Hsu will do the same. There is speculation that his case will ultimately be settled by plea bargain.
Calling all HuffPost superfans!
Sign up for membership to become a founding member and help shape HuffPost's next chapter