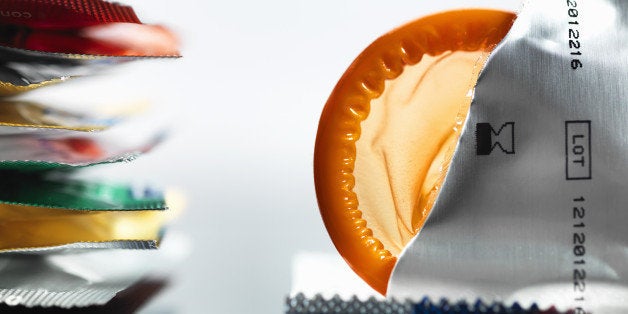 Practice safe coding; always wear a condom.
If a new survey is to be believed, that confusing line could be a public service announcement -- and for the 11 percent of Americans who reportedly believe HTML is a sexually transmitted disease, it would make perfect sense.
In addition to the false belief that HTML, the Internet's basic coding language, is actually an STD, the survey contains plenty of other amusing fodder, including:
42 percent thought a motherboard was the deck of a cruise ship.
27 percent of respondents incorrectly identified a "gigabyte" as "an insect commonly found in South America."
18 percent mistakenly believed Blu-ray was some sort of marine animal.
13 percent thought an MP3 was one of the robots in "Star Wars."
12 percent thought USB was the acronym for a country in Europe.
In reality, a "motherboard" is a fundamental circuit board in a computer; "USB" is a tech standard for connecting devices; "Blu-ray" is a format generally used for playing high-definition video, and an "MP3" is a file type for compressed audio.
The results were gleaned from a survey of 2,392 men and women, aged 18 and over, who were presented with a list of terms, some of which were technology-related. Respondents then selected one definition for each term from a set of three multiple-choice answers.
Given the limited choice of definitions, some have questioned the legitimacy of the survey, which has been covered by several media outlets, including the Los Angeles Times and BuzzFeed.
While iMediaEthics has linked the study to a public relations firm specializing in "viral services" and "stunts," a spokeswoman for the agency told The Huffington Post "the survey is 100% genuine and not a publicity stunt."
STD or not, it's safe to say no one likes dirty HTML code.
Related
Popular in the Community