For better or worse, I see a lot about breakups. It's hardly surprising when my whole business is about selling the breakup baggage you're left with when a relationship ends. Break-ups are already hard when you're an Average Joe. But throw a little fame, fortune, and media into the mix, and you've got a full-blown problem on your hands. When it's just you dealing with the aftermath, picking up the pieces of your broken relationship is not too bad, so take comfort in the fact that if you were a celebrity, it could've been a lot worse. Here is our list of some of the most famous and most recent awkward and flat-out embarrassing break-ups to occur in the spotlight. Be thankful this isn't you!
1. Kanye West & Amber Rose
These two started dating back in 2008 for a couple of years before calling it quits. Everything seemed amicable, however, until very recently, when Kanye decided to throw some shade her way on an episode of The Breakfast Club radio show. Basically, he said they'd have never dated if Kim Kardashian (who he had been pining after for some time now) had walked into his life a little earlier than she did, and that he needed at least thirty showers to recover from his relationship with Amber. Amber then took to Twitter to defend herself (and publicly diss Kim on her sex tape- so much for women defending women) in an awkward and heated series of tweets that make any good ol' relationship argument look like friendly banter.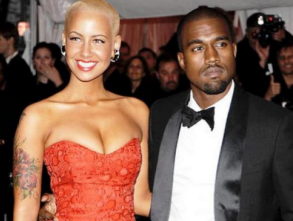 This pair ended their three-year relationship (and therefore, their engagement) in late 2014 for unknown reasons, and though they still share a son, what little relationship they have left is less than pleasant. Their feuding became rather public after Blac Chyna began to voice her concerns about 25-year old Tyga dating 17-year old Kylie Jenner of the Kardashian family. Blac Chyna is certainly not one to be shy about how she feels, either, and has even gone as far as to post text messages on Instagram from Tyga himself, asking to be in her life again (what point she was trying to prove exactly is unclear, but this is one seriously bold move). Maybe it was bad when your ex decided to screenshot a few of your old texts, but at least he doesn't have two-million-and-counting followers!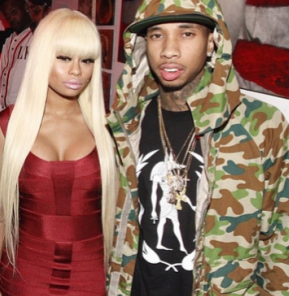 3. Joe Jonas & Taylor Swift
We really could've picked any of Taylor's break-ups, since so many guys seem to do her dirty (which is totally not fair, by the way- Taylor seems so sweet!), but this one is especially shocking, since it was done over the phone in twenty-five seconds. To top it all off, Joe reportedly cracked a joke about the amount of people who have broken up with Swift, in addition to him, when he guest starred on an episode of "Fashion Police". Talk about a total jerk- let's get him to see the real Police!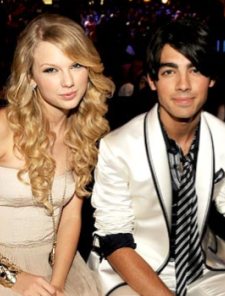 4. Brad Pitt & Jennifer Aniston
Need I say more? This was (and still is) one of the most talked about divorces in Hollywood. This couple was together for seven years before breaking up, which you can chalk up to Angelina Jolie, who fell for Brad (and vice versa) on the set of their 2005 movie "Mr. & Mrs. Smith." If that's not already bad enough, in an interview with a magazine post-Brennifer-breakup, Angelina Jolie talked openly about stealing Jennifer's man! If you thought changing your facebook relationship status was hard, try having the news broadcasted over some tabloids.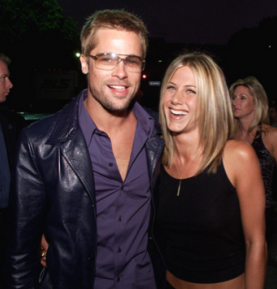 5. Tom Cruise & Nicole Kidman
This couple's divorce was also a hot topic back in 2001, especially since they'd been married for eleven years! If you think that's already strange, when Cruise was asked why he and Nicole divorced, he was quoted saying, "Nicole knows why" which is especially awkward considering Nicole admitted prior to this that she didn't really know why he divorced her. Talk about a major miscommunication mishap!