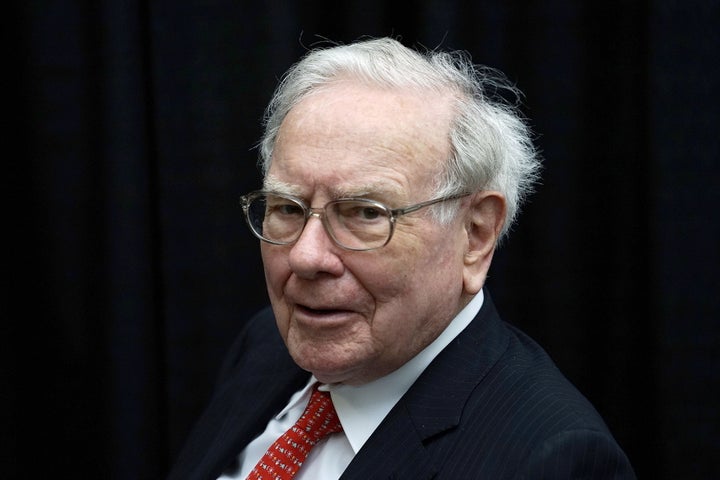 Billionaire investor Warren Buffett denied on Monday an allegation by Republican presidential candidate Donald Trump that he, like Trump, had taken "a massive deduction" that allowed him to avoid federal income taxes.
Buffett said he paid about $1.85 million in income tax in 2015, and that returns for previous years were similar in respect to contributions, deductions and tax rates.
Buffett said he was being audited by the Internal Revenue Service, but had "no problem" releasing his tax information.
Trump has refused to release his tax returns, citing ongoing audits by the IRS.
"I have paid federal income tax every year since 1944, when I was 13," Buffett said in a statement, adding that "being a slow starter, I owed only $7 in tax that year."
Buffett, ranked the world's third-richest person by Forbes magazine, said he had copies of all 72 of his returns "and none uses a carryforward."
Responding to an Oct. 1 New York Times story, Trump acknowledged during the presidential-candidates' debate on Sunday that he had used investment losses to avoid paying taxes.
Trump repeatedly said he was only taking advantage of tax provisions used by wealthy people who support Clinton. "I absolutely used it, and so did Warren Buffett ...", he said.
The Times reported that Trump's declared loss of $916 million in 1995 was so large that he could legally have avoided paying any federal income taxes for up to 18 years.
Buffett, chairman of Berkshire Hathaway Inc (BRKa.N), said his 2015 tax return showed adjusted gross income of $11,563,931.
"My deductions totaled $5,477,694, of which allowable charitable contributions were $3,469,179. All but $36,037 of the remainder was for state income taxes," he said.
"The total charitable contributions I made during the year were $2,858,057,970, of which more than $2.85 billion were not taken as deductions and never will be. Tax law properly limits charitable deductions," Buffett said.
Buffett said he had no problem releasing his tax information while under audit.
"Neither would Mr Trump – at least he would have no legal problem."
(Reporting by Sruthi Shankar in Bengaluru; Editing by Ted Kerr)
Popular in the Community