You could understand it if Hubert the dog, or the shelter where he lives, had given up hope by now of finding this guy a family of his own. Luckily, they haven't.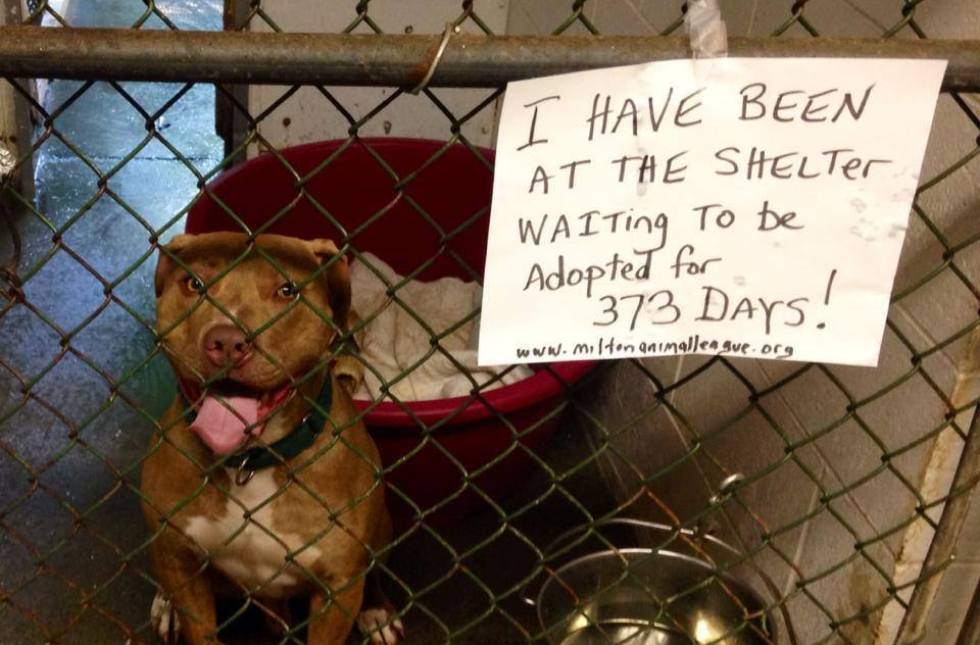 "Hubert was found running on a street in Milton, Massachusetts, and was taken in by a resident who called the shelter," MAL volunteer Maura Porter and animal control officer Nancy Bersani told HuffPost by email.
In the year-plus since, this guy has shown himself to be a "cuddle bug" who loves people, say Porter and Bersani -- which makes his situation vexing, if still understandable.
"There are so many rescue and animals groups now and many of those have huge followings -- as a result shelters, especially smaller municipal shelters, are sometimes overlooked," Porter and Bersani explain. "That and the fact that Hubert is part American pit bull terrier and has some restrictions for an adoption make it difficult for him and others like him."
The restrictions are pretty restrained: Hubert is a little too interested in cats, so his new home should be feline-free. And because he's a young guy -- about three -- with lots of energy, the shelter, which does not euthanize for space, is hoping to send him home with "a calm, experienced owner that can make his life predictable. He needs someone who is around rather than someone at work for eight hours a day," they say.
In an effort to find that special someone, Hubert has his own Facebook page, which chronicles his good behavior at the vet and his propensity for being so ridiculously happy when he's outside playing.
"He has waited a long time and we would love to see him finally get his forever home," Porter and Bersani say. "As anyone who works in a shelter or rescue will tell you, it is never sad when our animals go home. It is only sad when week after week they patiently wait and seem invisible to adopters."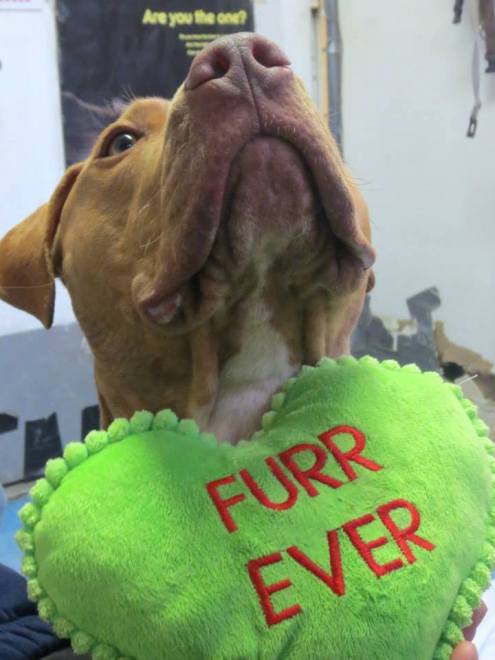 Want to get Hubert out of the shelter before his next sign goes up? Find out more from the Milton Animal League.
Email arin.greenwood@huffingtonpost.com if you've got an animal story to share!
Related
Before You Go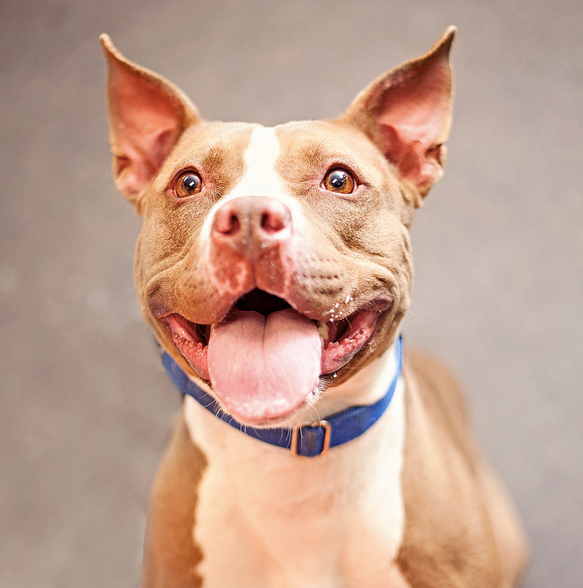 These Long-Term Shelter Residents Need Homes!
Popular in the Community