Former Arkansas Gov. Mike Huckabee (R) said on Sunday that even though he opposes gay marriage for religious reasons, he has plenty of gay friends -- just like he has friends who drink, curse and enjoy ballet.
"People can be my friends who have lifestyles that are not necessary my lifestyle," Huckabee said on CNN's "State of the Union." "I don't drink alcohol, but gosh, a lot of my friends, maybe most of them do. I don't use profanity, but believe me, I've got a lot of friends who do. Some people really like classical music and ballet, opera -- it's not my cup of tea."
Huckabee, a potential 2016 presidential candidate, reiterated Sunday that he would like to run for the Republican nomination, joking that his ideal scenario would be for all other GOP candidates to drop out of the primary and let him win. He said his opposition to gay marriage is no more conservative than President Barack Obama's was when he won his first presidential term.
"Obama had the same position I had when he spoke about it in 2008, and for the same reason," Huckabee said. "He said it was because he was a Christian and because God is in the mix."
Republicans, particularly younger ones, have also been warming to the idea of gay marriage. But Huckabee said his views won't change "unless I get a new version of the Scriptures."
"This is not just a political issue, it's a biblical issue," he said. "It's like asking somebody who's Jewish to start serving bacon-wrapped shrimp in their deli."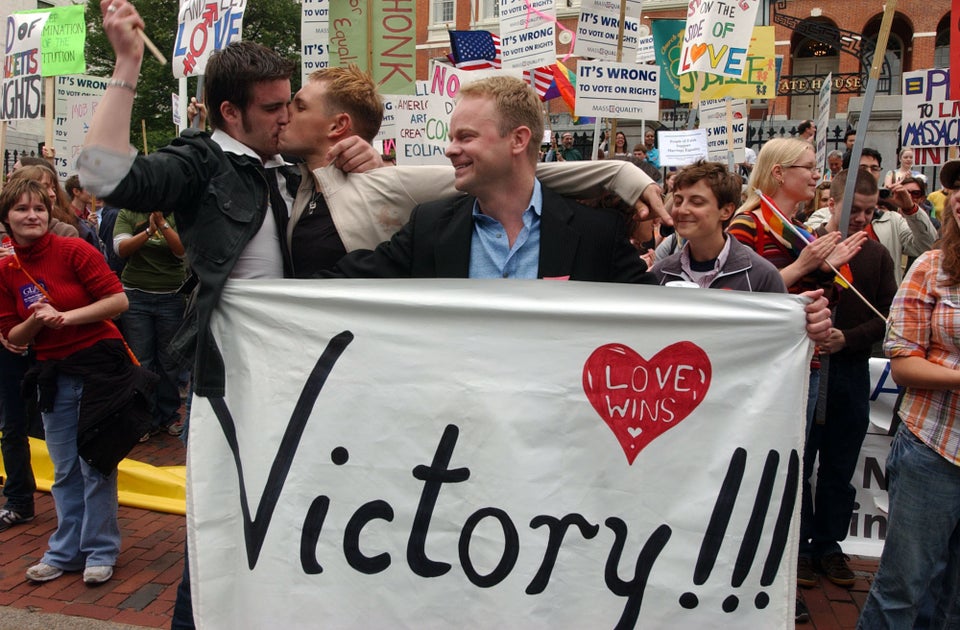 10 Incredible Improvements For LGBT People Since The First State Legalized Gay Marriage