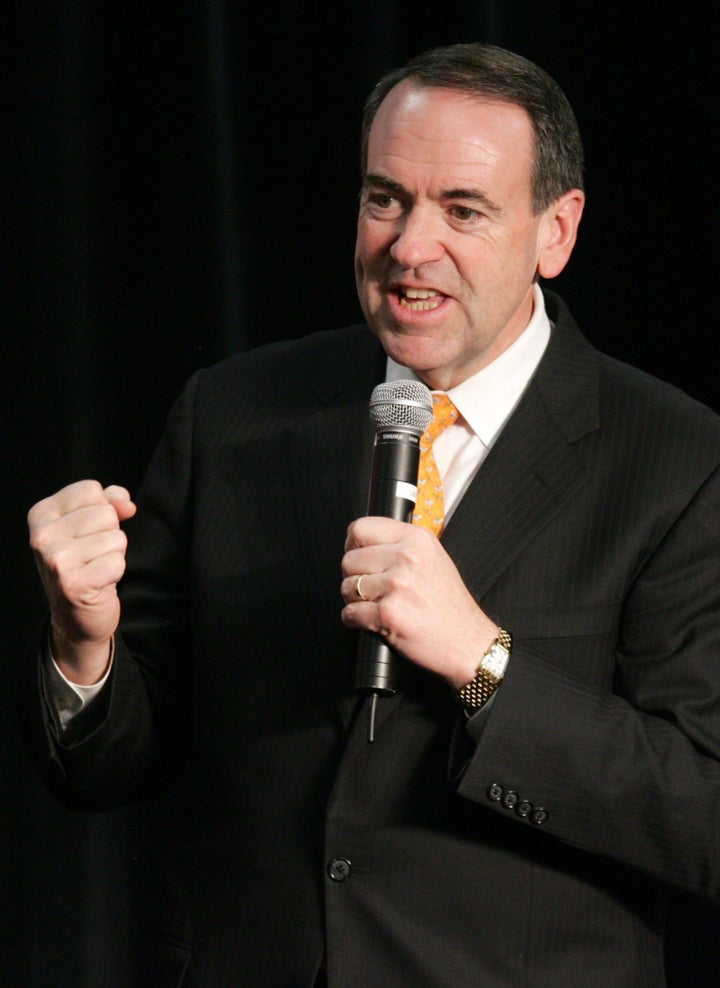 WASHINGTON -- Move over Sarah Palin, the mythic land of Alaska is getting some attention from another would-be Republican contender.
If former Arkansas governor Mike Huckabee hopes to win the GOP nomination in 2012, he's going to have to woo some of Palin's fans, so he's made a logical move.
He's starring in a weeklong "Christian-based" cruise along the Alaskan coast this summer.
Alaskan cruises are already famous in the recent history of conservatism.
It was on two successive cruises in the summer of 2007 that the leading pundits and editors of the right -- Bill Kristol, Fred Barnes and Rich Lowry, to name three -- met Palin, then the governor of Alaska, when their ships docked at the state capital of Juneau.
They liked what they saw and heard, and their favorable impression helped her get the vice presidential nomination in 2008.
Now Huckabee is headed north, only in his case he will be trying to bring his admirers with him. He may hope to find more in stops along the way, but, by accident or design, his cruise won't be getting anywhere close to Anchorage or Wasilla.
From June 5 to June 12, he'll be aboard the Sapphire Princess on an "Alaska Freedom Cruise," stopping at Ketchikan, Tracy Arm Fjord, Juneau and Skagway.
"It took more time than I thought to work out all the details," gospel-music promoter Frank Arnold wrote in announcing the trip, "but it definitely worth the wait." "Not only is there an incredible lineup of Christian artists," he said, "but our guest host for the entire cruise" is Huckabee.
Explaining the rationale for his "Paradise Tours and Travel" company, Arnold wrote:
"It's no secret that The Church is getting attacked on a daily basis by the Secular Progressive Movement. And as Christians, we know that it has to happen for prophesy to be fulfilled. At Paradise Tours and Travel, our passion is to educate and empower God's army against the onslaught of the Enemy."
Huckabee announced the trip late Thursday night in a tweet to his Twitter followers. Calls and emails to Huckabee's office and to his aides in Little Rock were not immediately returned.
But it is highly unlikely that he would get a chance to sit down with his fellow Fox contributor Palin. Her home in Wasilla is more than 500 miles from the cruise's closest port of call.