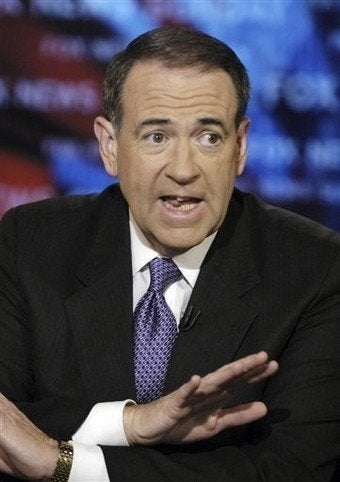 WASHINGTON — One of Alaska Gov. Sarah Palin's potential presidential rivals said Sunday that her abrupt resignation won't help her dodge scrutiny. President George W. Bush's chief political adviser said her strategy is, at best, unclear.
Former Arkansas Gov. Mike Huckabee said Palin's announcement that she would not seek a second term -- and leave office before finishing her first -- simply doesn't make sense in a conventional political setting.
Then again, the pair said, Palin has never been a conventional candidate and her stunning announcement on Friday is what they have come to expect from the Republicans' 2008 vice presidential candidate.
Huckabee, who ran for president in 2008 and could try again, said her announcement raised more questions than it answered. He said he remains a Palin fan and insisted she continues to be a viable candidate.
But her reason for resigning -- that she was dogged by critics who cost her state millions in legal fees 00 will be a liability for her if she seeks the White House, Huckabee said.
"If that had been the case for me, I would've quit in my first month," said Huckabee. If she's looking to be a national political figure, it's not going to get easier, he said.
"In a primary this is going to be an issue she'll have to face. Will she be able to withstand the pressure?" he asked.
Huckabee and Rove appeared on "Fox News Sunday."
Popular in the Community