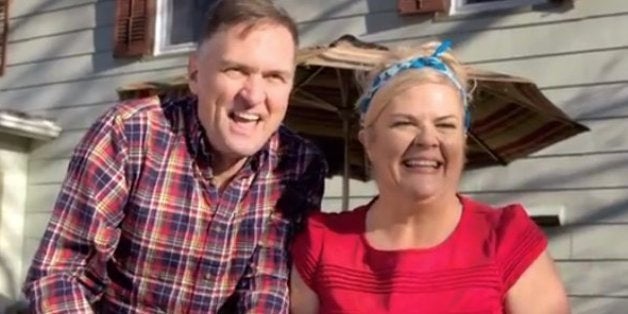 If you've yet to hear about the new web series Hudson Valley Ballers, don't worry. The first two episodes were just released on Tuesday by Above Average, so you're not that far behind. But since this is a brand new show – one with which we find ourselves already hopelessly in love – we thought it appropriate to give you a detailed list of reasons why you should stop what you're doing and watch it right this very moment.
1. It features Paul Rudd doing this
2. It's the work of two long-time "SNL" writers
If you've had quite enough of "20 Under 20" lists and finding out which twitter account just got a development deal, then watching this series by two venerable comedy pros will do your heart a world of good.
3. It also features Kate McKinnon doing this
4. One of the long-time "SNL" writers behind it is Paula Pell
Forget what we just said about twitter accounts. If you aren't following @PerlaPell, you are doing everything wrong.
5. There's a creepy doll whose motives are unclear
6. The other long-time "SNL" writer is James Anderson
7. The series description is awesome:
"Paula and James are longtime best friends with no sexual chemistry whatsoever. They met in college, have been SNL writers for years and are now queerballin' through their days in the Hudson Valley."
8. This important message about animals
9. It's funny on purpose
If you're one of those people who have lamented the fact that any idiot with a smartphone can become a viral video star, then bask in the glory of a web series that was conceived, written and produced as an honest-to-god intentional comedy. There's nothing quite like the warm fuzzies you get from laughing at something that is supposed to make you laugh.
10. The most honest representation of true friendship in anything ever
There are loads of other reasons we could give you, but 10 should be quite enough for anyone. So take a look at the first two episodes of "Hudson Valley Ballers" below, and tune into Above Average Wednesday and Thursday for episodes 3-6.
Episode 2: Felize v. The Feminists
Calling all HuffPost superfans!
Sign up for membership to become a founding member and help shape HuffPost's next chapter