The last place on earth you'd expect the largest private real estate project in the world to be happening is on the tiny and already over-developed island of New York City.
Yet the Hudson Yards, A 28-acre site on the West Side of New York City, the last major undeveloped part of Manhattan, has become just that.
While it is still years away from completion, the amount of work that has been done on the Hudson Yards over the past two years is nothing short of amazing. This time-lapse video provides an incredible overview of the work that has been done so far and a sneak peak at what the New York City skyline and landscape will look like when it is completed.
What makes this project so huge is that it is not just a new skyscraper, or even a few new skyscrapers, but an entire new neighborhood that is under construction.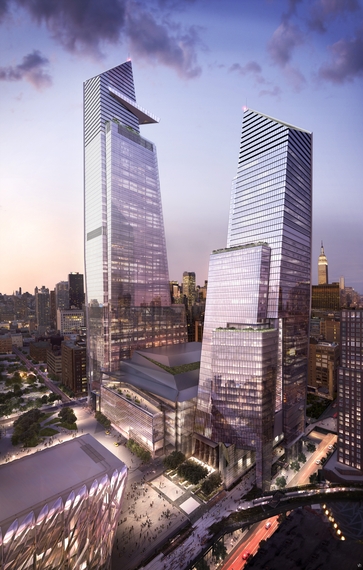 When it is fully completed in 10 years, there will be 17 million square feet of commercial and residential real estate, including 5,000 residences, two towers with state of the art corporate offices, a five star hotel, cultural facilities, an entire retail complex and a new school along with 14 acres of open space.
Of course, this is all in the future, for now we can only watch and be inspired!
Related
Popular in the Community