Huell Howser, host of public TV show "California's Gold," died in his home Sunday evening.
Howser, who was 67, was a beloved TV personality who explored and showcased California's history, traditions and communities. He had several California-centric shows throughout his decades-long career, but is best known for "California's Gold," produced at KCET studios in Los Angeles, Calif.
CLICK HERE OR SCROLL DOWN FOR UPDATES.
A spokesperson from KCET confirmed to The Huffington Post that Huell died of natural causes, and that his death caught many at the studio by surprise. KCET nightly news show SoCal Connected plans to honor Howser with a special segment during Monday's broadcast (on at 5:30 p.m. and 10 p.m. PST). The studio will also create a site for fans to share memories of Howser. To stay informed about the online memorial, check out kcet.org.
Episodes of Howser's show "California's Gold" are slow-paced and meandering, punctuated by his folksy Southern accent (he was a Tennessee native) and genuine enthusiasm. Filmed with just a single cameraman, Howser emphasized simplicity during the post-production process. Long stretches of "California's Gold" are single takes, often capturing Howser moving from one interview subject to another in real time.
See Huell Howser in action! In this 2008 episode, he goes avocado picking with a dog. Story continues below.
While he's best known in California for his Golden State travel show, Howser is also a national figure. LAist notes that Howser once played himself in a 2009 episode of "The Simpsons."
Howser was a Marine Corps Veteran who moved to Los Angeles in 1981. He started as a reporter at KCBS-TV and in 1987 went on to produce "Videolog," a series of shorts about California that would eventually transform into "California's Gold." More, from his website:
A native of Tennessee, Huell began his television career at WSM-TV in Nashville after receiving his B.A. degree from the University of Tennessee, serving on the staff of a United States Senator and a stint in the U.S. Marine Corps.

Howser later joined WCBS-TV in New York City as host of a magazine-style series. He then came to Los Angeles in 1981 to work as a reporter for KCBS-TV. Huell joined public television station KCET/Los Angeles in 1987 to produce "Videolog," a series of short programs featuring the stories of people from all walks of life. This series captured the imagination of viewers and led directly to an expanded format which covered people and places throughout the state.
Howser retired abruptly from his show Nov. 2012. Rumors of a serious illness accompanied the news, which was announced without a press release and without comment from him.
His retirement seemed sudden, but Howser may have been preparing for a change for several years. In 2011, he donated all of his "California's Gold" tapes to Chapman University in Orange, Calif. to be digitized. He also gave 1,800 books about California to the university's library and funded several school scholarships, notes the campus newspaper. His final gift to the school: the "Volcano House," a 60-acre space-age home located in the desert between LA and Las Vegas, Nev. Howser gifted the retreat to the university May 2012 after initially listing the property for $750,000.
UPDATE: While Huell Howser leaves behind out-of-state relatives, he didn't have any direct next of kin. The closest thing Howser had to the concept was Chapman University, said producer and friend Ryan Morris to The Huffington Post.
Morris declined to elaborate on the illness Howser had, except to say it lasted for two to three years. Morris also shared that Howser had spent the past six months at home, resting.
Earlier, Morris clarified to the LA Weekly that Howser actually died overnight, early Monday morning. Howser's death in Palm Springs, Calif. was reported to the Riverside County Sheriff-Coroner's office at about 2:35 a.m. Monday, reports LA Weekly.
Howser's fans have responded to his death with disbelief, grief and happy memories about episodes of "California's Gold." In a statement, LA Mayor Antonio Villaraigosa noted that Tennesse-born Huell loved California "more than most natives." His statement, in full:
I'm saddened to hear of the death of my friend Huell Howser, a Los Angeles treasure and California icon.

Although he was originally from Tennessee, Huell loved California more than most natives. His long-running television program, California's Gold, shared with audiences the best our state has to offer. Huell would travel anywhere to show viewers the beauty and variety of the Golden State, from its most famous landmarks to the least known sights. And his boundless enthusiasm and curiosity was infectious, making us all see these places with the same amazement he did.

His death is a loss that will be felt throughout Los Angeles and California. He will be greatly missed.
KCET also released a statement remembering Howser:
We are deeply saddened by the news of Huell's passing. This is a tremendous personal and professional loss to his friends and colleagues, as well as his legions of fans. Huell elevated the simple joys and undiscovered nuggets of living in our great state. He made the magnificence and power of nature seem accessible by bringing it into our living rooms. Most importantly, he reminded us to find the magic and wonderment in our lives every day. Huell was able to brilliantly capture the wonder in obscurity. From pastrami sandwiches and artwork woven from lint to the exoticism of cactus gardens and the splendor of Yosemite -- he brought us the magic, the humor and poignancy of our region. We will miss him very much.
Related
Before You Go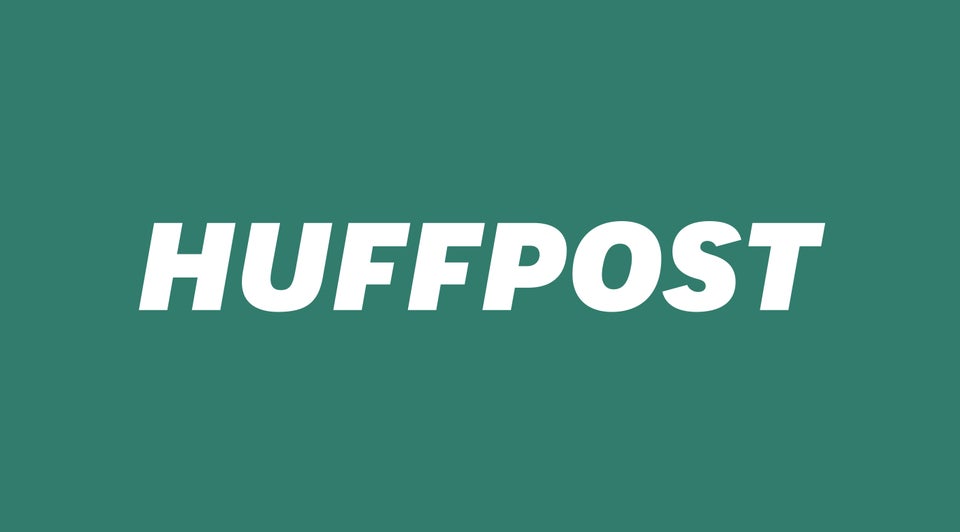 Huell Howser Clips
Popular in the Community