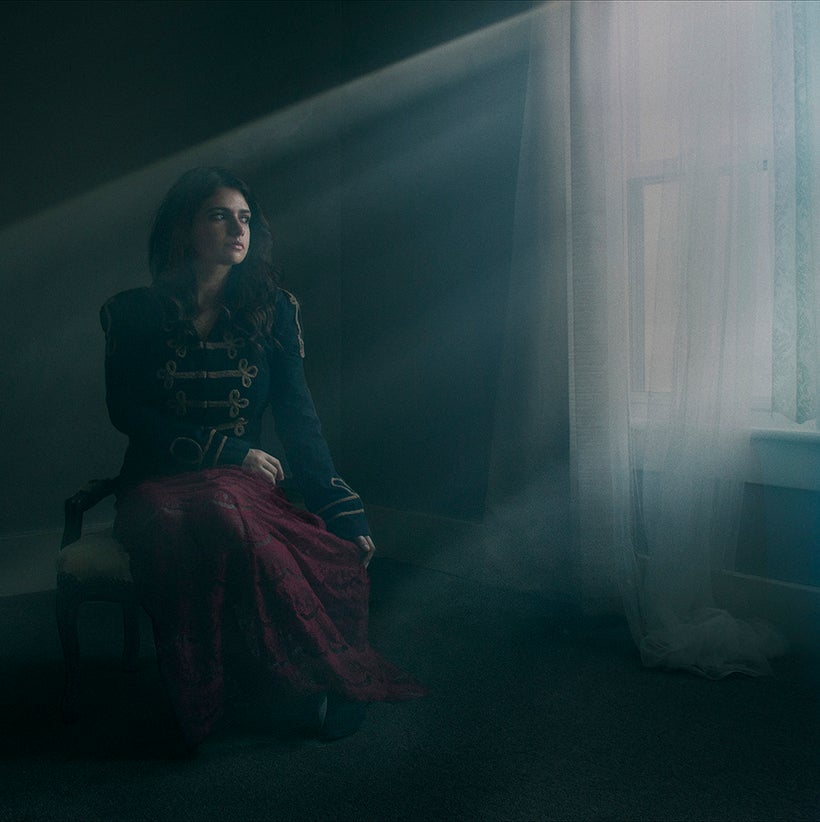 On her latest release, Shaky, Thayer Sarrano forges her own path into a Southern-psych dreamland, bottling up ghosts and bringing them to life through her ethereal hymns. The Athens, GA-based artist—who has recorded & toured with a host of notable bands including Cracker, Camper Van Beethoven, Dead Confederate, Of Montreal and Drive-By Truckers—cut the entire album in just one day while at home in her living room. The result is as a potent examination of grace and perseverance amidst loss and melancholia.
New single "Thieves"—a dark and meditative cut from Shaky—gorgeously underscores the record's themes. Inspired by Vedic literature's "Five Thieves" (representing the weaknesses of the human personality at odds with our spiritual essence), Sarrano confronts the idea of letting our elevated sense of self crumble in the face of depression, addiction and anxiety. "There are these things we let in that rob us of existing as who we're capable of being," she says. "The song came to me because I wanted to believe we can break any habit that hinders our spirit—that we can transcend all the shadows and clutter."
For the video, Sarrano reached out to Curtis Wayne Millard, a New York-based photographer and director who's worked with Shovels & Rope, Old Crow Medicine Show and Aaron Lee Tasjan, to name a few. The clip is a slow-churning montage of arresting images—both celestial and earthbound—intercut with Serrano's ghostly figure whisper-singing the lyrics. Created using in-camera effects, it's an entrancingly surreal companion piece to the brooding track. 
"I would shoot these time-lapses and long-exposure images in nature," Millard says. "Take a sunset, rotate it and superimpose it on a long exposure of a star field to recreate the cosmos. Like most of my peers, I am highly inspired by Stanley Kubrick's 2001: A Space Odyssey and Terrence Malick. To me, the song is very cinematic, so I knew right away that I wanted to make a tone poem of sorts in that same spirit."
Check out the "Thieves" video below...
Stream Thayer Sarrano's Shaky at Bandcamp
REAL LIFE. REAL NEWS. REAL VOICES.
Help us tell more of the stories that matter from voices that too often remain unheard.
This post was published on the now-closed HuffPost Contributor platform. Contributors control their own work and posted freely to our site. If you need to flag this entry as abusive,
send us an email
.