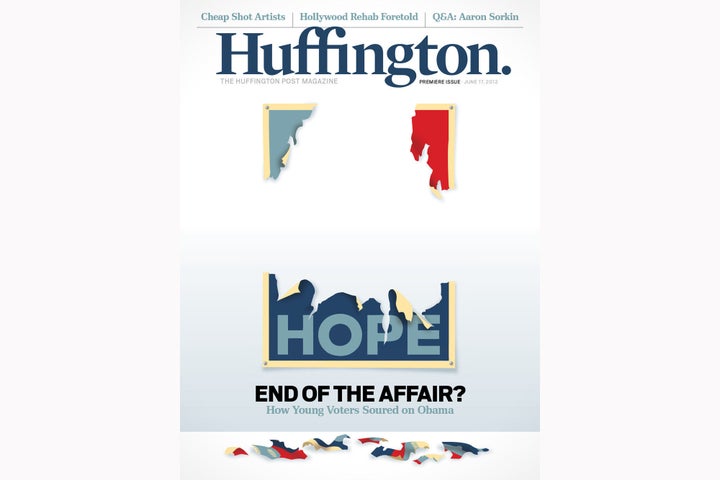 I'm delighted to introduce you to our new iPad magazine. At HuffPost, we now have nearly 500 editors and reporters who produce between 70 and 80 original reported stories each day. Our team is constantly crafting an array of narrative jewels, and Huffington is our way of putting the very best of them in the perfect setting.
That means sophisticated design, stunning photographs and video, typography that's sharper than any print publication, and rich, colorful full-screen ads that are far away from the maddening crowds of banner ads, pop-ups, and drop-downs. It's these features that make Huffington a great way not only to preserve but to enhance the reading experience in our hyper-connected world.
Far from merely importing material from HuffPost, Huffington will bring the qualities that define HuffPost -- storytelling, engagement, community -- to this uniquely expressive medium, designed and produced by our iPad magazine's team of editors and designers. Think of Huffington as HuffPost's more stylish offspring. Same DNA, different presentation.
Huffington's content will emphasize the rich -- and richly rewarding -- interactions that come from uninterrupted time spent in the company of creative minds. Within these pages are stories to be savored, passed among friends and family, read -- and re-read -- in bed or in sunny rooms over a late breakfast and multiple cups of coffee. Because, as with books and print magazines, there's something about tablet reading that frees you from the push and pull of the news cycle.
Our inaugural issue features Peter Goodman on young voters' disillusionment with President Obama; Mike Hogan on the indie filmmakers responsible for the cult hit Beginners; Lisa Belkin on fathers in the workplace; Howard Fineman on Karl Rove; and Tom Zeller's devastating profile of the effects of a coal-ash landfill on a small, impoverished Alabama town.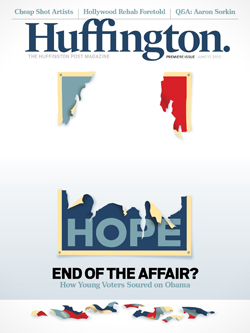 There's also a Q&A with Aaron Sorkin, whose series The Newsroom premieres later this month. And, playing off HuffPost's Greatest Person of the Day, Huffington will spotlight a Greatest Person of the Week. We start off with Natalie Blakemore, a Missouri mother who set out to build playgrounds safe for disabled children, including her own young son.
And since engagement is a big part of everything we do, stories can be shared by Facebook, Twitter, and email, and they end with a comment bubble: tap it, share your comment, and continue the conversation. We've worked to make Huffington engaging without going overboard on the bells and whistles.
So, welcome to Huffington, available at the App Store. As you page through and immerse yourself in its array of features, please let us know what you think.
Related
Popular in the Community