In this week's issue, Gregory Beyer and Eleazar Meléndez spotlight a trend in hotel service across the country: ensuring that guests enjoy a better night's sleep.
As hotels vie for supremacy in what some industry insiders refer to as the "battle of the beds," many are rethinking their priorities, knowing that the difference between a good and bad night's sleep could -- and should -- tip the scales when it comes to where a guest chooses to rest her head.
At The Benjamin in New York City, guests can browse a pillow menu, with a choice of pillows filled with buckwheat or satin. At the Park Hyatt Beaver Creek Resort in Avon, Colorado, the hotel restaurant's menu includes desserts and drinks that promote sleep, while VIP guests are provided with "slumber kits" in their rooms, complete with eye mask and ear plugs.
"People carry their sleep issues to the hotels they stay in," says Nancy Rothstein, a sleep consultant who has worked for Hyatt. "You can get the best bed in the world, but if you don't provide people with additional resources, they're not necessarily going to get good sleep."
Elsewhere in the issue, Bill Maher advises conservatives to come to California if they want to see real American exceptionalism in practice. He argues that the "failed" California, which pundits were eulogizing not too long ago, was ushered out when the state elected Jerry Brown as its governor.
"We are moving the country's largest economy into a place where we can all be health-insured, clean air-breathin', gay-married, immigrant-friendly citizens who don't get shot all the time," Bill writes. "California has been setting the trends in America for decades, from Silicon Valley to silicone tits, and it's not going to stop now."
In our Voices section, Joanna Zelman opens up about a feeling that is rarely owned up to in postcards: the loneliness of traveling.
"Are you tired? No, you just finished your second café latte... You're not hungry and you've been walking in the shade," Joanna writes. "Could you be -- no, you won't even let the word slip into your frontal lobe, because once it has, like a couchsurfing friend, there's no way to know when it will leave. Too late... It is here, deep in your belly, that Loneliness has set up shop."
Finally, as part of our continuing focus on the Third Metric, we take a look at America's first inpatient treatment center for one of society's newest and potentially most debilitating ailments: Internet addiction.
This story appears in Issue 70 of our weekly iPad magazine, Huffington, available Friday, Oct. 11 in the iTunes App store.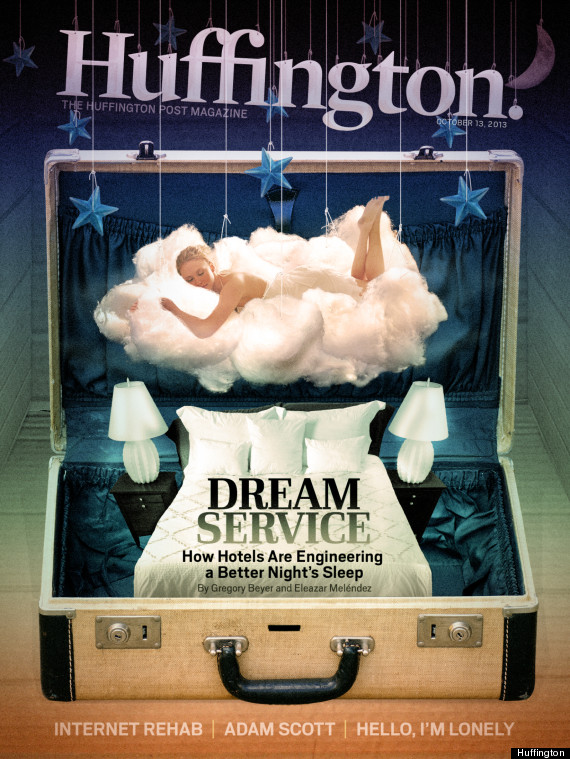 REAL LIFE. REAL NEWS. REAL VOICES.
Help us tell more of the stories that matter from voices that too often remain unheard.