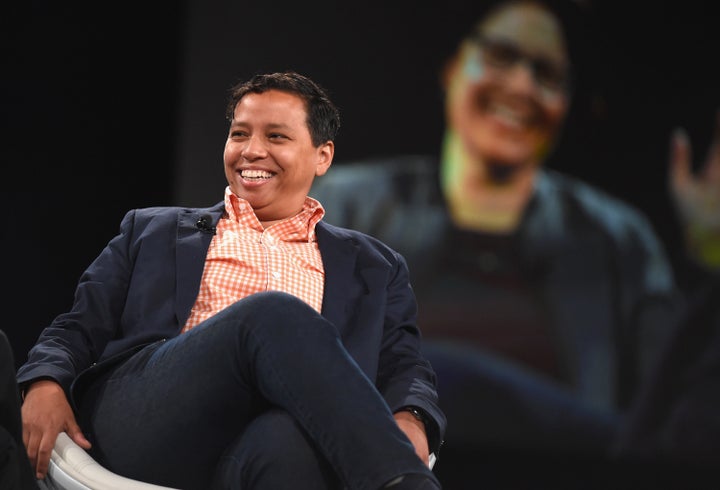 The Huffington Post ― the name displayed atop this site throughout its 12-year existence ― is no more. Welcome to HuffPost.
The official name change, Editor-in-Chief Lydia Polgreen said in an interview Thursday, reflects "what our readers call us anyway."
"Sometimes it's a good idea just to embrace the name that your audience has chosen," Polgreen continued. "It's shorter, it's snappier and gets us a more compact look."
Changing the name across all 17 global HuffPost editions is part of an overhaul reflecting the vision of a new leadership team led by CEO Jared Grusd and Polgreen, who succeeded co-founder Arianna Huffington earlier this year. Polgreen is currently hiring journalists for top newsroom positions, including executive editor and political director. She's now putting her stamp on the site visually, too.
Still, Polgreen said the rebranding isn't intended as a break with the site's namesake.
"Everything that HuffPost is today stands on the shoulders of what Arianna Huffington built," she said. "So I think that it's in no way meant to diminish or distance us from that legacy because we're incredibly proud of it. But I think it's just trying to catch up with the times and how people now think of us."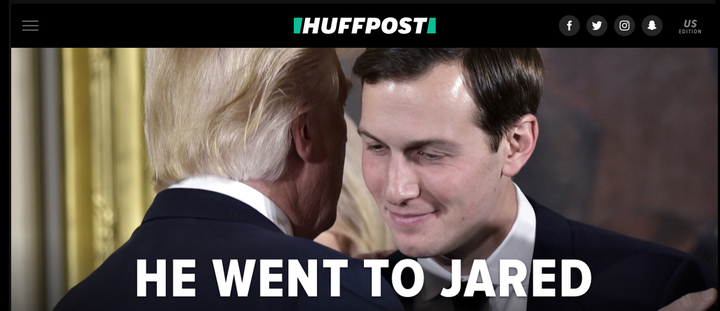 In addition to a redesigned home page, which will continue to feature HuffPost's trademark splash headline and image framing the biggest story of the moment, the site is rolling out shareable "splash cards" for HuffPost stories to further extend the brand across social media.
Polgreen said her ideal HuffPost splash is "a combination of a great headline and a great image that has an almost meme-like quality, which would be instantly shareable and always have the potential to go viral."
She cited Wednesday's splash for Bill O'Reilly's stunning exit from Fox News, featuring the headline "Billy On The Street," as an example of the site cleverly combining current events and pop culture. The splash was widely shared ― including by truTV host Billy Eichner.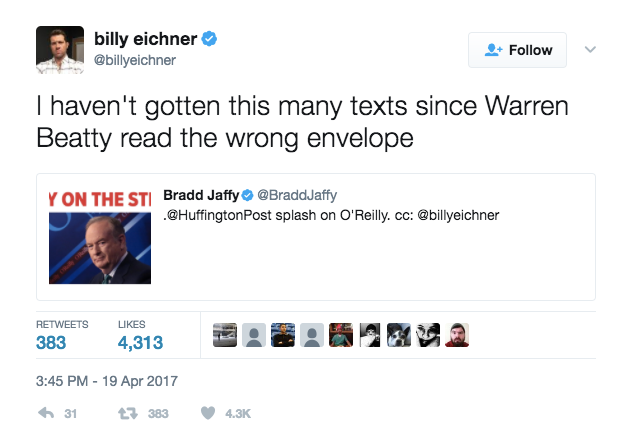 Polgreen said key storytelling elements, such as emotion, humor and outrage, would be better reflected in the bold design changes. She described being inspired by "old-school, big-city tabloids," which boisterously held the powerful to account and boasted a populist ethos that crossed class and ideological lines. In a memo earlier this year and in recent public appearances, Polgreen has expressed a desire to reach Donald Trump voters.
It's an ambitious goal for a site conceived after the 2004 re-election of George W. Bush as a left-leaning alternative to the conservative Drudge Report. The site has evolved greatly, with Pulitzer Prize-winning reporting and an emphasis, under Huffington, on approaching issues beyond a traditional left-right framework. But Polgreen's predecessor's decisions to initially route most Trump campaign stories to the "Entertainment" section and later to add an editor's note to each article branding the candidate a serial liar, racist and misogynist, would presumably be obstacles to reaching Trump voters.
The future of HuffPost also came up during Polgreen's appearance Friday at the International Symposium on Online Journalism. During an interview segment, Polgreen said HuffPost would "be different" in the coming year and speak "to a much broader audience." She acknowledged that HuffPost is associated with "liberal, left politics because it was born in that moment," yet characterized the contemporary political climate as non-ideological. HuffPost, she said, is "fundamentally a populist brand rather than an ideological brand."
In her interview Thursday, Polgreen tied the rebranding and design changes to a broader reimagining of the site's mission in the wake of the presidential election.
"It seems really clear to me that there's a tremendous need, not just in the United States but globally, for a news organization that really speaks to the lives and needs of people who feel left out: left out of the conversations, left out of the power equations," Polgreen said. "So HuffPost is really there to reach out and say, 'We're here for you.'"
Related
Popular in the Community