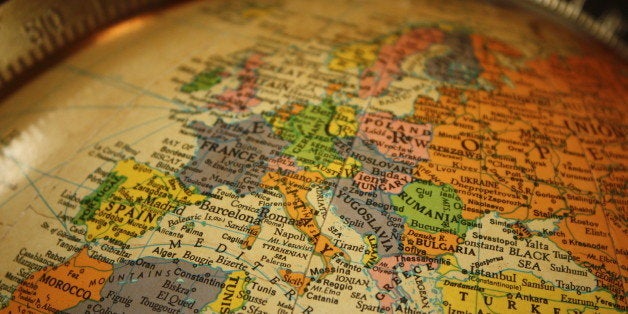 Huffington Post Impact has an immediate opening for a writer with a voice and point of view to cover social change issues. Our ideal candidate will write pieces that are such standouts, readers will share across social networks with two words: "Must read." The Impact Writer will focus largely on solutions-based stories for our What's Working initiative, digging in to issues such as poverty, health and education. Candidates should have a deep understanding of the socioeconomic and geopolitical backdrop for these topics, as well as the highest level of journalistic standards. Finally, we're looking for someone with a true passion for the topics and issues they'll be covering.
Applicants should be ambitious self-starters eager to learn and contribute in a fast-paced, fun environment. We are looking for go-getter news and Internet junkies.

Duties:
- Sourcing and writing daily news aggregation that sets us apart from other outlets and moves the story forward
- Pitching and writing enterprise reporter pieces that start conversations
- Pitching and writing intelligent opinion pieces
- Conceiving of and helping execute large-scale multimedia components for pieces
- Packaging stories with catchy multimedia and clever sharable headlines
- Pitching and helping produce shareable content for a social media audience
- Monitoring breaking news and identifying viral stories
- Fact-checking
Requirements for success:
- Bachelor's degree or equivalent experience
- Previous journalism experience
- Demonstrated interest in social change and humanitarian news
- Insatiable appetite for news and information
- Strong research and writing skills
- Demonstrated interest in the power and influence of social media
- Ability to receive constructive criticism professionally, and quickly apply the feedback
- A demonstrated excitement about HuffPost's editorial mission
To apply, send a resume, cover letter and three published clips to impacthiring@huffingtonpost.com with "Impact Writer" in the subject line.
Huffington Post Media Group is an AOL company. AOL is an equal opportunity employer and does not discriminate on the basis of age, color, disability, marital status, national origin, race, religion, sex, sexual orientation, veteran status or any other classification prescribed by applicable law.
About HuffPost:
The Huffington Post is a Pulitzer Prize-winning source of breaking news, commentary, entertainment, features and lifestyle content, as well as a platform for a highly engaged community of opinion and conversation. With nearly 130 million unique visitors each month (comScore), it is the largest news site in the US. The site has more than 85,000 bloggers -- from politicians, students and celebrities to academics, parents and policy experts -- who contribute in real time on the subjects about which they are most passionate. HuffPost is a global publication, with editions in the UK, Canada, France, Spain, Italy, Japan, Maghreb, Germany, Brazil, South Korea, Greece and India and more on the way, including Australia.
Popular in the Community