The Reading Series is a new feature spotlighting videos from contemporary poets.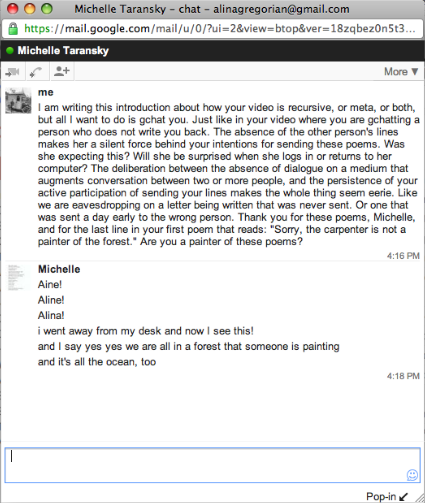 Watch Michelle Taransky read from "Sorry Was In The Woods":
Michelle Taransky is the author of "Sorry Was In The Woods" (Omnidawn, 2013) and "Barn Burned, Then" (Omnidawn 2009). Taransky lives in Philadelphia where she is a member of the Critical Writing faculty at University of Pennsylvania and Reviews Editor for Jacket2.
Popular in the Community