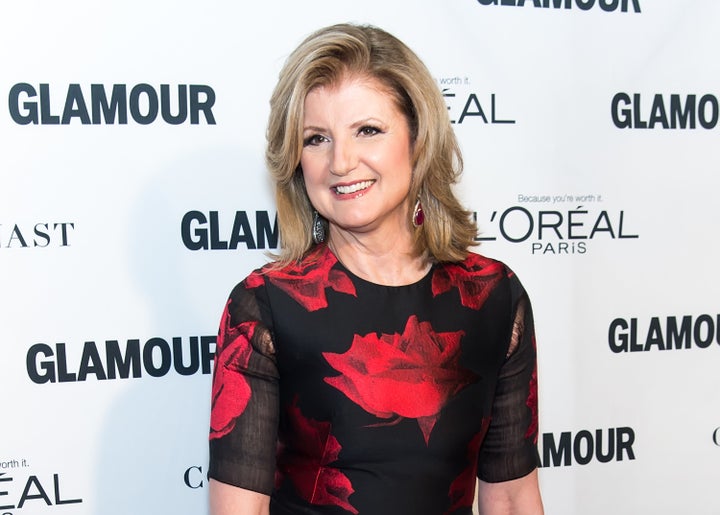 NEW YORK -- Huffington Post employees have asked management to voluntarily recognize their union after an "overwhelming majority" of editorial and HuffPost Live staff members signed union cards signaling their support for representation.
The Writers Guild of America, East, which is working to organize staff at HuffPost and other digital media outlets, sent a written request Tuesday to management. More than 220 of the roughly 350 eligible employees have signed cards.
"We have enormous respect for the work done by these men and women, and by your company," Lowell Peterson, WGAE's executive director, said in the letter. "Like your employees, we believe that collective bargaining enables employees to redouble their commitment to their careers and to the work they find meaningful. We look forward to a long and productive relationship with you and with The Huffington Post."
In a statement to HuffPost, the newsroom's organizing committee said that employees "came together to form a union to ensure that we have a voice in the company's future."
"A union is a practical way to both preserve what's working and advocate for necessary changes," the statement said. "In just a few months, staff across the country united around key issues including: transparent and equitable compensation, clear job responsibilities, editorial freedom and independence, diversity in the newsroom and consistent management protocols on hiring, firing and discipline."
"We've appreciated the support we've publicly received from our Editor-in-Chief and are proud to embrace the opportunity to work with our colleagues at HuffPost and other newly unionized digital media newsrooms," the statement continued. "We cherish working here and want to ensure that The Huffington Post continues to set industry-wide standards and stands by its ideals of editorial innovation and sustainable workplace practices."
HuffPost's management can now choose to either voluntarily recognize the union or compel all eligible employees to vote on whether or not to join it, a process administered by the National Labor Relations Board.
A Huffington Post spokeswoman did not immediately respond for comment on Tuesday's letter.
Arianna Huffington, the company's president and editor-in-chief, expressed support in October for employees' right to organize after it announced talks with WGAE.
"The Huffington Post believes in an environment of mutual respect among all our staff," she said in a statement. "Our top priority is always the happiness and well-being of our employees. We fully support our newsroom employees' right to discuss unionizing and will embrace whatever decision they make on this issue."
The Huffington Post would be the largest digital newsroom to organize. The effort follows recent WGAE drives at Gawker, Salon, ThinkProgress and Vice Media. Another union, NewsGuild-CWA, has organized efforts at Guardian U.S. and Al Jazeera America. Management has voluntarily recognized the unions at all of those outlets except Al Jazeera America, which was forced to hold a formal vote.
Read the full letter here:
Arianna Huffington, President and EIC, The Huffington Post

Jared Grusd, CEO, The Huffington Post Media Group

Roy Sekoff, President and COO, HuffPost Studios

Tim Armstrong, CEO, AOL

Re: Recognition of the Writers Guild of America, East

Dear Ms. Huffington and Messrs Grusd, Sekoff, and Armstrong:

As you are probably aware, the editorial employees of The Huffington Post have been discussing the possibility of unionizing for several months. I am pleased to report that the overwhelming majority of those employees have signed cards authorizing the Writers Guild of America, East to represent them in collective bargaining. Therefore, we request that the employer recognize the WGAE as the collective bargaining representative of all editorial employees at The Huffington Post and HuffPost Live. I attach a list of job titles held by the employees who would be included in the bargaining unit and those who would be excluded.

We have enormous respect for the work done by these men and women, and by your company. Like your employees, we believe that collective bargaining enables employees to redouble their commitment to their careers and to the work they find meaningful. We look forward to a long and productive relationship with you and with The Huffington Post.

Very truly yours,

Lowell Peterson

Executive Director
Related
Popular in the Community