In this week's issue, we're featuring a post that earlier this month became a phenomenon on The Huffington Post, with well over a million "likes" on Facebook: Rachel Macy Stafford's "The Day I Stopped saying 'Hurry Up.'" Rachel, a special education teacher, brings us into her hectic life -- a life of early morning appointments, lightning-quick lunches, and constantly looking ahead to what comes next. "My thoughts and actions were controlled by electronic notifications, ring tones, and jam-packed agendas," she writes. "And although every fiber of my inner drill sergeant wanted to be on time to every activity on my overcommitted schedule, I wasn't."
It takes someone special -- her daughter -- to free Rachel from this vicious cycle of trying and failing to keep up with her overstuffed agenda, while never pausing to contemplate and appreciate the moment. As Rachel writes about her 6 year-old, she realized with horror that "the two words I most commonly spoke to my little lover of life were: 'Hurry up.'" It's a moving reminder to not let our lives pass us by, and a joyful account of how it is possible to change our lives for the better.
Elsewhere in the issue, Mallika Rao writes about the recent launch of Amazon Art -- the online retail mammoth's latest venture that has brought together artwork from more than 150 galleries and 4,500 artists, with price-tags ranging from $10 to $4.5 million.
Mallika looks at the alternatives currently available -- from Chelsea galleries to competing online websites like Artsy. And though some critics say the vagaries of the art market won't support Amazon's experiment, smaller-scale art collectors say they depend entirely on the online art market.
Dominique Mosbergen takes a look at what it means to be asexual in America. We meet David Jay, who started the Asexual Visibility and Education Network while he was a student at Wesleyan University. Today, AVEN is the largest asexuality organization in the world, with an international membership of almost 70,000. As he puts it, "we know that asexual people have been looking for each other for a long time, but it wasn't until the Internet that we found each other."
Finally, as part of our ongoing focus on stress, clinical psychologist Robin Haight shares her advice on how to avoid stress after returning to work after a vacation.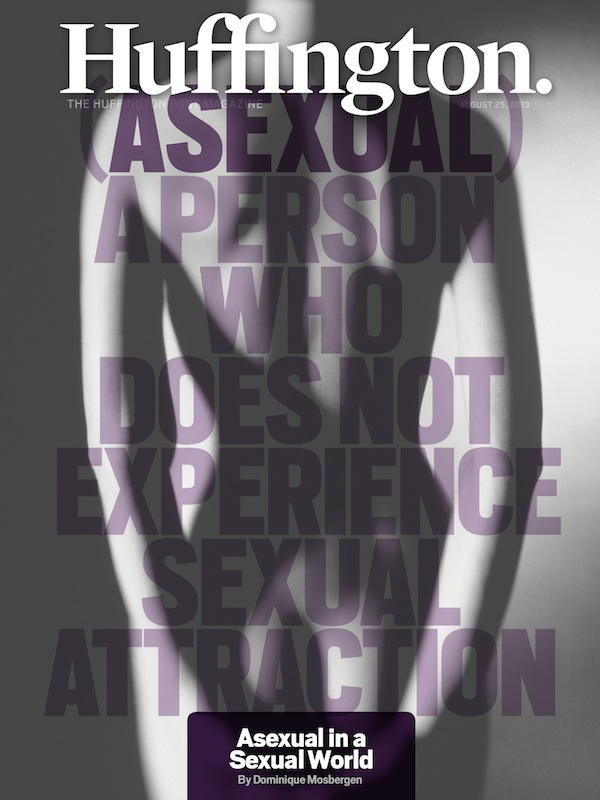 This story appears in Issue 63 of our weekly iPad magazine, Huffington, in the iTunes App store, available Friday, August 23.