In this week's issue, Lila Shapiro delves into the dark world of conversion therapy, a controversial practice that claims to "cure" gay people by making them straight. The practice has come under increasing scrutiny in recent years, not only in the form of lawsuits seeking to outlaw the treatment, but in the unequivocal and nearly unanimous opinion of mental health professionals that it is complete and utter nonsense.
Lila introduces us to Mathew Shurka, a 25-year-old New Yorker who, as an adolescent, was forced to undergo the dubious treatment. She traces Mathew's journey that led to him becoming the confident young man he is today, from his complicated relationship with his father to his romantic encounters. We also meet Mathew's conversion therapist, who undergoes his own journey and comes to a conclusion that may surprise you.
Elsewhere in the issue, Bianca Bosker takes us inside the world -- and the iPhone -- of Casey Schwartz, a 14-year-old girl from New Jersey. It's a fascinating portrait of a member of the first true generation of digital natives -- a generation that has no memory of life before the Internet.
When Casey was only 18 months old, she received a toy computer that quickly became her favorite plaything. In second grade, she got her first cell phone. Now, at 14, she's the proud owner of a white iPhone 4S, which is her constant companion -- at school, at home, at meals, even beside her pillow when she sleeps at night. Bianca takes a very close look at these digital habits, and especially the consequences on young people of living hyper-connected, plugged-in, always-on lives.
Some things about adolescence are timeless, but technological advances bring new wrinkles. For Casey and her friends, there's no off switch when it comes to social life. Now, an abundance of apps and social networking sites means that popularity and status have become instantly -- and publicly -- quantifiable. As Bianca shows, Casey, her iPhone, and her digital habits have a lot to tell us about not only about social media, but how new social media tools can affect us as human beings, especially in our formative years.
Finally, as part of our ongoing effort to reduce the destructive effects of stress in our lives -- and to show that some online features can enrich our offline lives -- we've compiled a list of our favorite apps that can enhance your yoga practice in different ways, from exploring new postures to helping you find yoga classes while traveling.
This story appears in Issue 57 of our weekly iPad magazine, Huffington, in the iTunes App store, available Friday, July 12.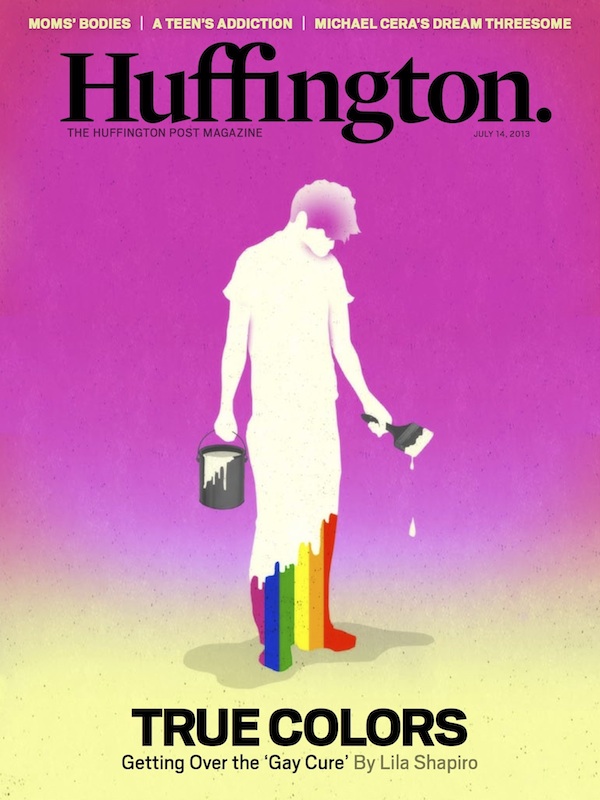 Calling all HuffPost superfans!
Sign up for membership to become a founding member and help shape HuffPost's next chapter