It sounds like something out of a science fiction novel: an underground park in New York City? But the LowLine is very much in motion. Engineer turned architect James Ramsey and social network executive Dan Barasch have teamed up in the project of creating a lush, subterranean mecca in 2 acres of empty underground space.
The Delancey Underground, or the LowLine, will be in an abandoned trolley car terminal in the Lower East Side. The space will stay green with the help of "remote skylight", which New York Magazine described as "a system that channels sunlight along fiber-optic cables, filtering out harmful ultraviolet and infrared light but keeping the wavelengths used in photosynthesis."
Basically, the prospect of an oasis with sunlight and space is just about too exciting for us to bear. We asked architect James Ramsey a couple questions about the project.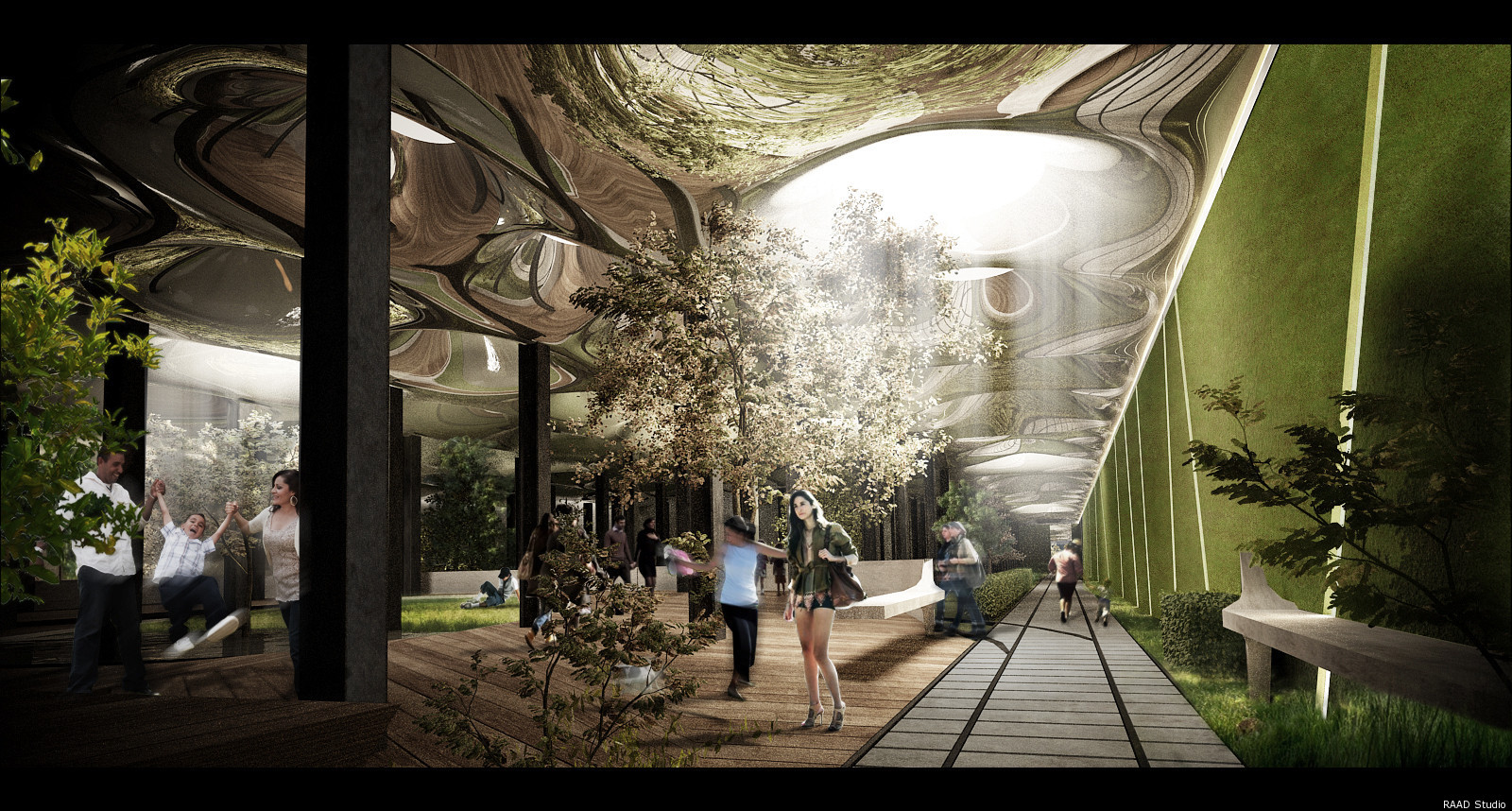 Looking west inside the LowLine

HP: ‪What was your inspiration for the Lowline project?‬
 
‪JR: I first learned about the existence of these "lost" spaces beneath NYC through a former MTA engineer.  I thought it was fascinating, that New York's secret history might be hiding just below the surface of the city. ‪I had seen amazing underground spaces abroad, in Istanbul, in Paris, in Rome, but it was shocking to learn that similar spaces were lurking just down the street from my office.‬
‪I had also been working on a solar technology at the time, a method of "irrigating" sunlight to create, in effect, skylights where it would otherwise be impossible.‬
HP: What is the temperature like down there?

JR: ‪It's immediately adjacent to an active subway station, so it's very similar.  Of course, underground spaces generally are usually a very constant 60-ish degrees.‬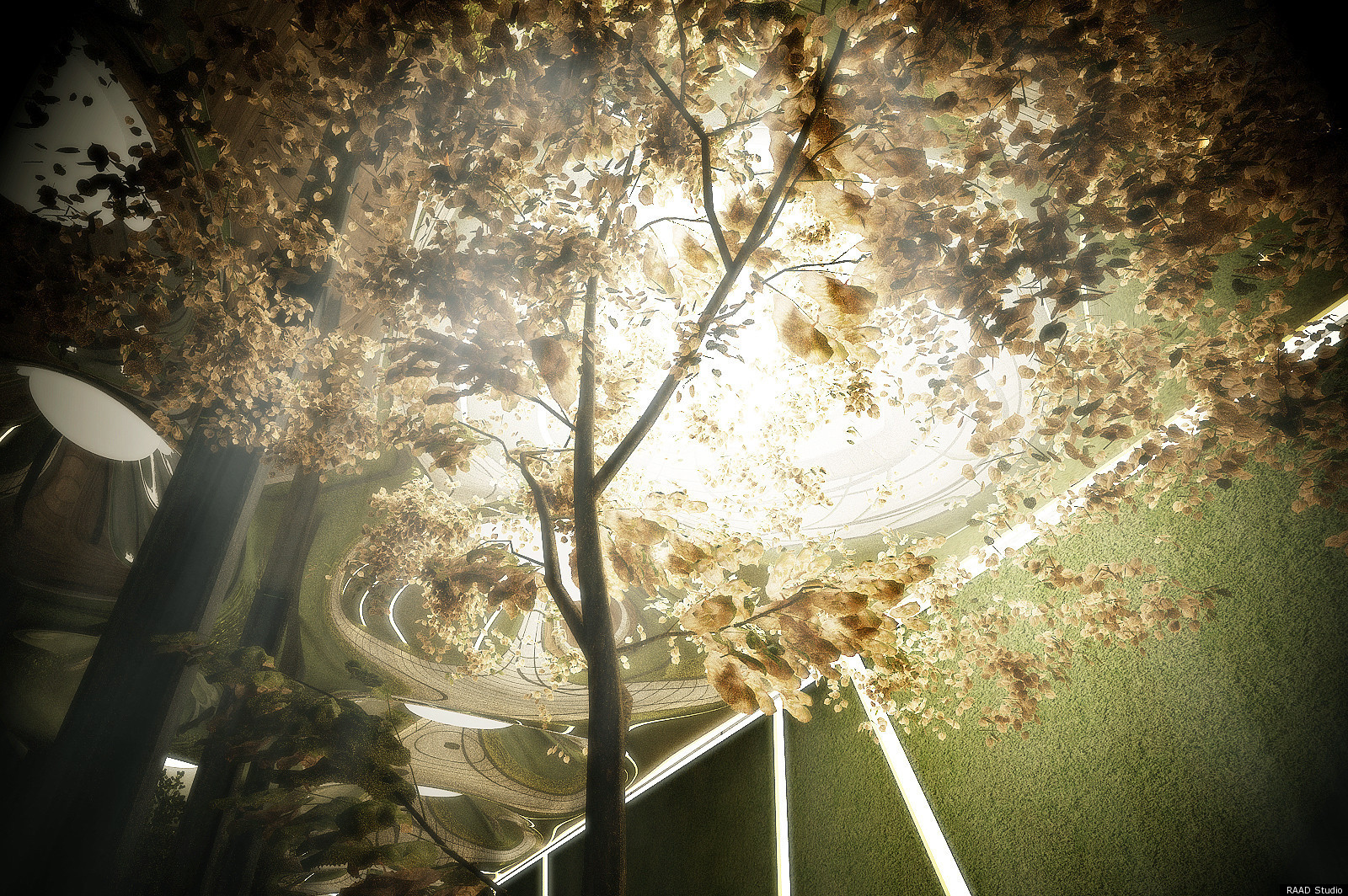 Remote Skylight technology

 
HP: You mentioned in an interview channeling sunlight like the Egyptians did with tombs... can you expand on that a bit?‬
JR: ‪I've never actually had the luck to see them with my own eyes, but the Egyptians would create shafts of polished stone to reflect light down into tombs deep underground.  Very Indiana Jones!‬
‪In fact, finding those spaces under New York felt very Indiana Jones too...‬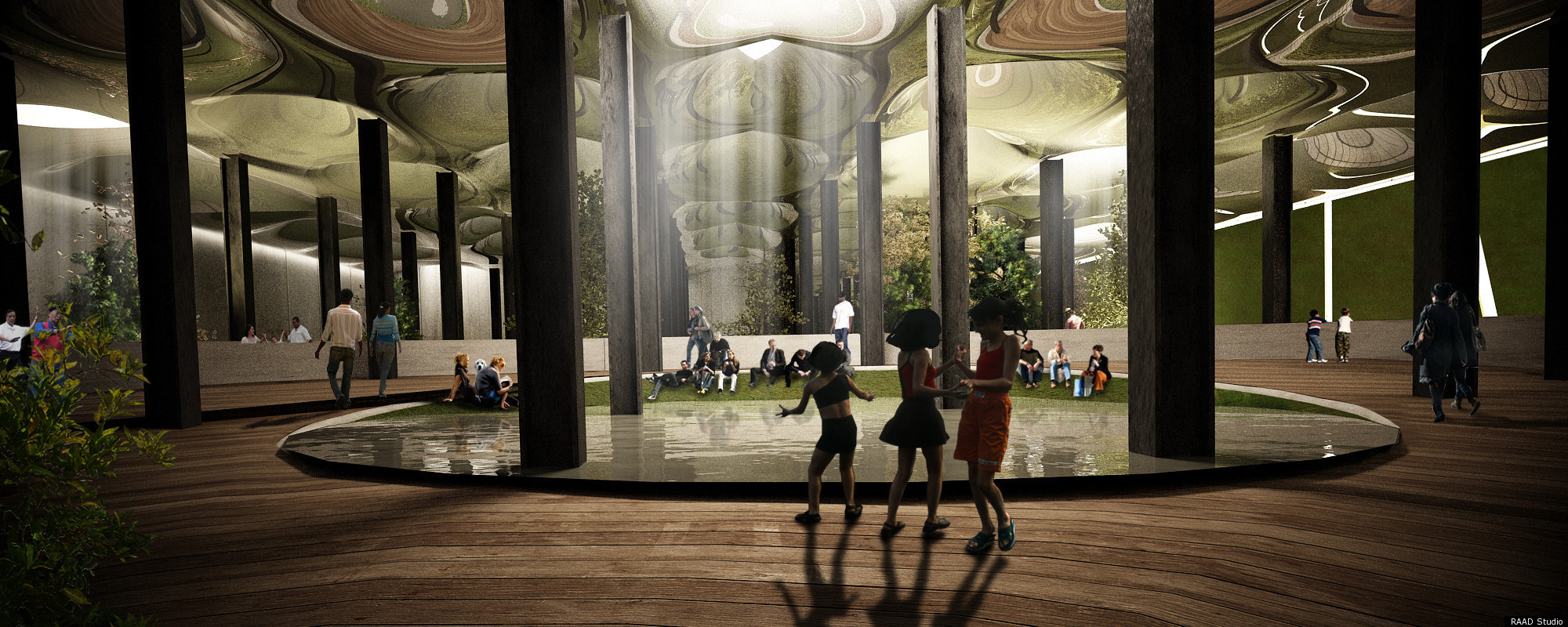 Winter day in the LowLine

HP: What is your favorite space in New York right now to get peace of mind or inspiration?
 
JR: ‪There's a tiny little garden on Rivington and Chrystie that's open only on Saturdays, but it's an amazing space, with a community garden, a bocci court, a chicken (yes, that's right) and even a rabbit hiding in there.  Again, a sort of shocking fairy garden not many people know about!‬
 
HP: Would you say you lean towards innovation or tradition, the past or the future in your designs?‬
JR: ‪I think that the LowLine design is a good illustration of how I like to approach design --‬
on the one hand, it's an incredible space from 1903, and the patina is something you can't make or buy.
‪On the other hand, what we're proposing is from a science fiction book.  I think that we need to look to the future, and to technology, to supply solutions for our lives, but we should always respect and preserve our heritage as much as we possibly can!‬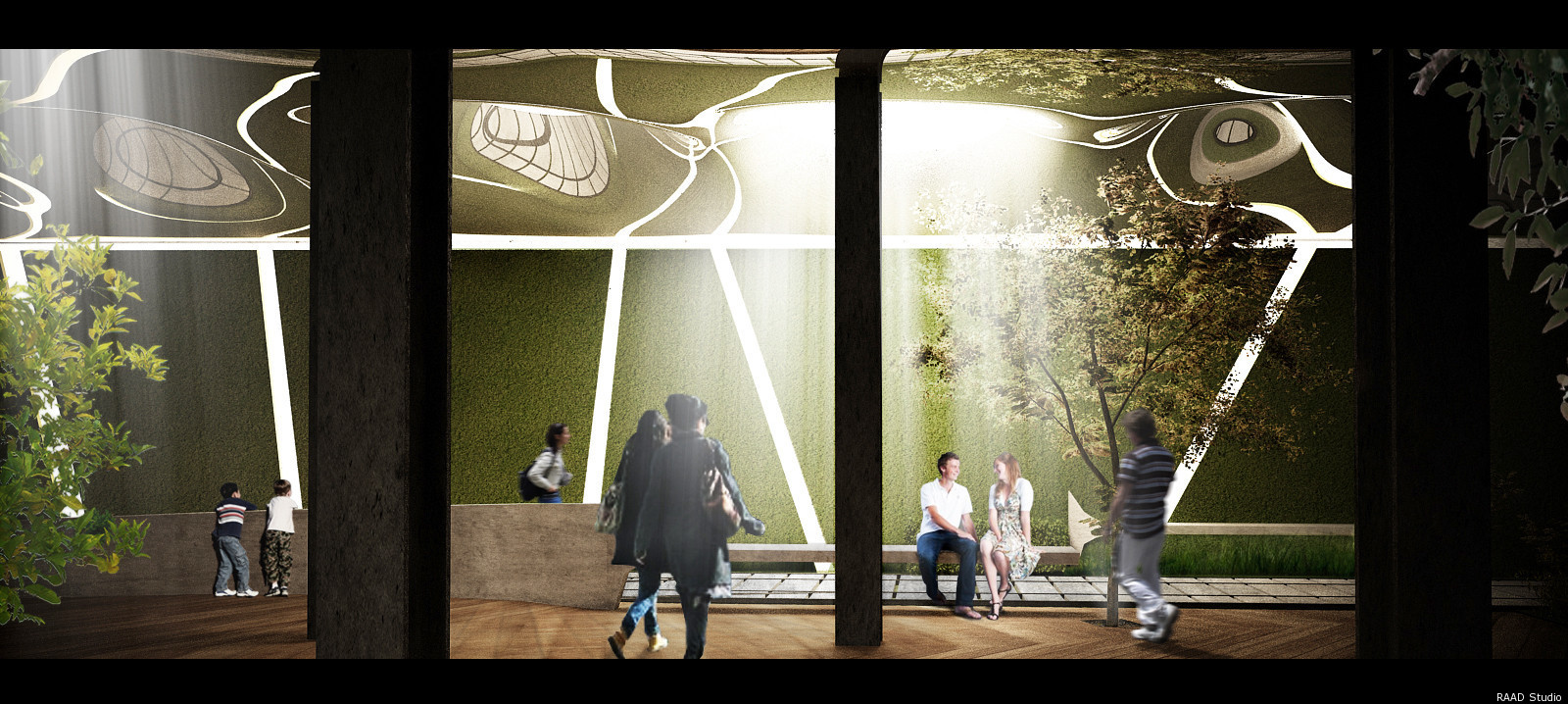 Another beautiful day underground

All images are created by Kibum Park, supplied courtesy RAAD Studio, 2011. LowLine design is by James Ramsey of RAAD Studio.
Learn more about this thrilling project on their Kickstarter page and show your support.
REAL LIFE. REAL NEWS. REAL VOICES.
Help us tell more of the stories that matter from voices that too often remain unheard.